Name: Yolanni Lopez
From: Atlanta, Ga
Grade: 12th
School: Woodward Academy
Votes: 0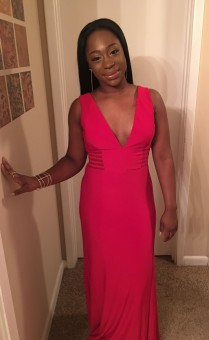 I want to be a recipient of the Youth
Forward Scholarship because
it would help me further my plans for college and allow me to better
my future. It will also enable me to give back to the youth in my
community. I want to be able to attain a college degree and give back
to the children in need across america . In the future I want to be
a child psychiatrist. I want children to be able use me as an outlet
and voice their opinions and save them before the feel as though they
have to make a dangerous or life changing decision. I personally feel
like everyone needs someone to listen to them and allow them to
freely voice their opinions without judgement. I think this will go a
long way especially in children. To reach this goals I want to go to
school to study psychology with a pre-med track. I am fully committed
to attending a four year university and then attending graduate
school. I am very serious about education and think it is the
foundation to all success. You have to work hard to get to where you
want to be life. I cannot fully give back to my community unless I
have a the resources to do so. Community has become a big part of who
I am. I've had some of my most memorable experiences while
volunteering in my community. I've have received pure joy by knowing
someone else's life in even the smallest way possible; anything I can
do to help I will. I love being able to benefit someone else's life
by merely giving up a few hours of free time. The Ryan Cameron
Foundation has taught me so. They have sent me out into the community
on numerous events and allowed me to get one on one experiences with
the people in my community. There so many wonderful people on this
planet you can help by taking non judgemental and helping with a
smile on your face. Being friendly can impact someone's day greatly.
I think I should be a recipient of this scholarship because I have
numerous plans for my future and I want to be able to help others
around me with these achievements. I want to be able to go out in the
world and help make it a better place.