Name: Eva Scapaticci
From: Middle Island, NY
Grade: 12th
School: Longwood Sr. High School
Votes: 0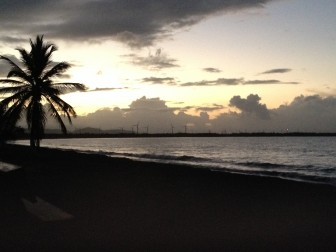 Youth Forward Scholarship
I volunteer at my church every single year. With my church we do
seasonal trips into the city to hand out food and blankets to the
homeless people in Manhattan and on overnight trips to New York city
we volunteer as a group at soup kitchens. I don't know how many
hours I have volunteered, to me I never found it too important to
record how long I had volunteered because to me I was just doing
something good for other people to brighten their lives a bit. As a
volunteer you don't have a huge responsibility, you just have to be
a good person. You need to make sure that you aren't a jerk to the
people that you're trying to help. I don't find much of a
challenge in trying to help people, I've always loved to help
others. I want to be an animator when I enter the workforce however I
will continue to volunteer wherever I can and wherever I end up.
Looking forward to my life I don't think that my career has to
revolve around volunteering. I want to be an animator because I love
cartoons and I love making people laugh and I feel like that itself
can help somebody. I've always been able to cheer up in some small
way when I watch my favorite cartoon and I hope to give that to
someone. Looking to the future means, having a vague plan but hoping
to help people along the way, as I don't tend to care for myself. I
don't want to change the world as I want to just, try to help
people in small changes and small ways. Just to help out and make the
world, or just a person slightly happier. Making people happier is
the only change I hope for because happy people don't just hurt
people, if you're happy you try to spread it.