Name: Michelle Ann Moffett
From: Staten Island, New York
Grade: senior
School: Saint John Villa Academy High School
Votes: 0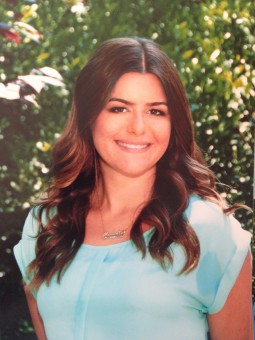 I have chosen to be an active volunteer in my community for many years.
however, the most groundbreaking experience for me was my work at
When the Ride is Over Horse Stables. Here I spent around twenty to
thirty hours a week, where I helped in cleaning, feeding, tacking up,
giving vaccinations to, riding, and helping other children ride, even
those with disabilities, mucking out stalls for horses or even
performing surgery. I chose this volunteer work, due to the fact that
I would like to pursue a career as a veterinarian.

It helped me in seeing how horses receive medicine in shots, or in
food. However, the final deciding factor that was truly eye opening
while also challenging that made me realize what my calling was, was
seeing Jack a young colt, male horse, that was around the age of four
years old. Jack was kept in an untidy pen. The pen contained tree
trunks protruding out from the ground, which is a liability. The
horse was then stabbed in his barrel, which is the upper stomach
area, by one of these jutting sticks. The horse then had a hole in
his side, that went through his skin and muscle tissue. Having the
opportunity, I then performed the surgery on this horse. With the
help of the veterinarian and myself, Jack is now back to running and
enjoying his life in this pen. Due to my work here at the stables, I
have never been more proud to say that I am a volunteer and have been
able to help not only the people but the animals in my community.
After looking back at my experiences, I am untroubled by the fact
that I can now say I will be attending SUNY Cobleskill to continue
working with these animals. I then aspire to attend a phenomenal
veterinary school that can prepare me to reach my goals as a
veterinarian and pas s the exams necessary to due so. After this fact
I then hope to go out and earn my own veterinary practice. Thus I can
proceed in helping these defenseless animals in there times of need.
If I was to come back in ten,
twenty, or even thirty, years I believe
my volunteer activities would have made a difference, because of the
fact, without these activities, the Colt Jack wouldn't have been able
to reattain his life as a young cult. Furthermore, he would have
gotten an infection and then died.
The experiences of working with horses in every aspect of their lives
from that of feeding, grooming, or even that of one of the most
personal situations, which included surgery. To due these things
however, one must have knowledge, a background, dedication and good
work ethic. It is not suggested that someone with no experience at
all goes and tries to tackle these obstacles on their own but have
someone to help them on what is right/wrong. Thanks to this
opportunity, I had that chance.