Name: Ezhana Adams
From: Redlands, California
Grade: Freshman
School: University of Redlands
Votes: 42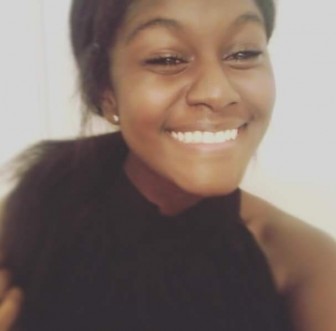 I believe in the power of serving and being kind to others. There are
not enough kind acts performed every day. Too many individuals are
wrapped up in their own lives while so many are in need. I strongly
believe that able Americans should take a stand and help the
homeless; that is what I have chosen to volunteer for those without a
home. Homelessness has been frowned upon by many for many years, and
those that are without a home are being blamed for their
circumstances.
I have put in a lot of volunteer hours with beautification projects and
after-school tutoring, probably around 100 hours a year. I don't
know the exact amount of hours I have used to volunteer with the
homeless, however. This is because I do it in the spur of the moment.
Every time I see someone laying on the street, holding out a sign for
money, or something of the sort, I offer a smile, a conversation, or
the extra cash I have in my purse.
My mission is to extend the same amount of kindness to a homeless
individual that I would to an individual who has a home. My level of
kindness to the both of them will not differ based on their financial
status. The homeless are humans too. They deserve to be treated as
such.
I understand that some of the individuals that I extend a helping hand
to might take advantage of my kindness. However, I put away
judgements and offer kindness anyway. I think that would have to be
my biggest challenge as a volunteer. Seeing smiles on these homeless
faces gives me the most satisfaction. They suffer every day from
hunger or their living conditions, and most people walk right past
them. I am satisfied with the fact that I can change that with one
small conversation. I have learned that people are homeless for all
sorts of reasons, I have learned that kindness is the key to peace in
the world, and, above all, I learned that a small teenage girl can
change the world one person at a time.
My actions to serve the homeless are definitely "forward looking" in
my opinion. "Forward looking" is acting in the present time with
visions and hopes for a beneficial production in the future. I hope
to make a change in the world, and I am looking into the future with
my actions. I hope to extend kindness to those that need it and make
a difference in the lives of the homeless. I definitely think my
actions will change the world years from now. A simple conversation
of encouragement could be the start of a new lifestyle for the men
and women that I am kind to. The spare change I donate can go towards
medicine for someone's sickness that they could not afford to
treat. There are many ways that my actions can change the world. I
can't wait to see them laid out before me.