Name: Tanzim Ahmed
From: Sugar Land, Texas
Grade: 12th
School: Harmony School of Science High
Votes: 1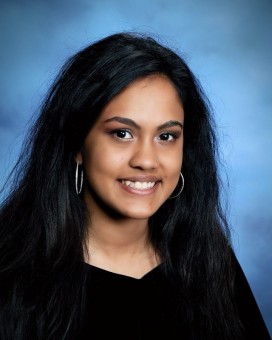 Living in Houston for my whole life, I have come to appreciate the variety
of offers that are presented to me here. The city has inspired me to
help others who live in the same region as well as become an active
resident. From the beginning of my freshman year til now, I have been
involved in different student organizations and my community. Taking
every opportunity I can to work with outreach groups and working with
different institutions for over three years, I believe that I have a
strong commitment to aiding the underprivileged and working with my
city in the future.
One volunteer activity that I believe highlights my commitment to helping
others is my involvement with the Sugar Land Elderly Center as a
Junior Camp Counselor. This facility is unique in that it enhances
the senior communities living experience by bringing in a multitude
of activities for them to engage in. Working for two weeks under this
institution, I realized that the elderly don't want to be pitied;
even with their disabilities, they prefer being in an environment
that cultivates energy and understanding. This opportunity made me
appreciate all of the things that our older generation has done for
us.
Another two set of activities which complement each other are my engagement
with the Houston Food Bank and Rebuild Houston. The Houston Food Bank
allowed me package and distribute non-perishable food items for those
who cannot afford daily meals, making me feel more humble of the
luxuries I am afforded on an everyday basis that others do not have.
My volunteering with Rebuild Houston granted me the opportunity to
experience poverty first-hand, seeing how difficult it is to manage a
home environment with almost nothing. The people we helped were not
brought down by their shortcomings though; instead, they worked twice
as hard to get access to basic commodities. These volunteer
activities allowed me to appreciate the blessings which I am provided
and urged me to try and have a brighter future. In order to do that
though, I need to have an educated future.
Volunteerism helps. Volunteerism inspires. People choose to volunteer not because
they have to but because the want to. They want to help people who
don't have the tools to help themselves and who were given unusual
circumstances that they dealt with in whatever way possible. We all
want to be reach towards greatness but sometimes we need to stop and
think about the impact that we need to leave behind. If we have it in
our ability to help, then we must continue with that effect. Love
those that do not know how to love themselves and volunteer.