Name: Sabrina A. Lopez Toro
From: San Diego , California
Grade: 12
School: Health Sciences High Middle College
Votes: 1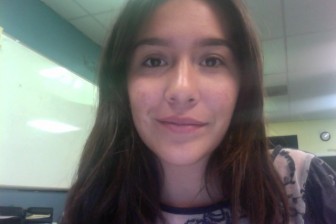 I have always volunteered from painting faces to feeding the homeless,
you name it. Just recently I had the opportunity to volunteer with my
church handing out valentines day purses for homeless women. We
packed the purses with hair care products, hand wipes, lotions, and
many more necessities. At first I was a bit scared to give out the
purses because in past experiences I had given food out or something
less than a purse and to actually tell the person why I'm doing
this, what's inside was a bit of a challenge for me and I was very
timid.We, the church, were later set out where we divided into
different cars driving around San Diego handing these purses out.
This was probably one of the most valuable, beautiful experiences
I've ever experienced with volunteering. Honestly I chose this
because I wanted to challenge myself, to really get out of my comfort
zone and just help those in need, because they needed love too. In
this particular volunteer opportunity it was a one day thing, but it
made a huge impact. Usually my church will make a volunteer
opportunity once a month and I am always there, so I do something in
the community at least once or twice a month depending with who I
volunteer with, either my church or any organization my family and I
see that need help. As a volunteer with the purse outreach I was
taking turns handing out purses and talking to the women about God
and at times if allowed, I prayed with them. It was a powerful thing
to see that though some of the people weren't all there, weren't
all one color, didn't have homes, they were still human. I find
these people to be the most beautiful people because they have truly
experienced life and they shed the tears some have not and those
tears are pure beauty because they show strength and that it is okay
to be down as long as you get back up. We're only human, a
beautiful wreck we are. I would say in the beginning of this I was so
shy and timid to approach others because I was afraid they would be
upset for giving them a purse, but really they were so happy that
someone cared and it just made me realize that there is nothing to be
worried about because they just need someone to be there for them or
in the least show some form of caring towards them. This has given me
the most satisfaction because it makes me realize that it's okay to step out of your
comfort zone and to help those in need even if it can be a bit nerve
racking. I honestly learned to communicate much better with people I
don't know and how to share my experiences with others, to be open.
I see my act as a way of helping me to be able to help others in my
future career. I want to be a teacher and in order to be a teacher I
know I will need compassion, patience, and an ear to hear. This
experience has helped me to forward look by equipping me for my
future with all the encounters during this volunteer outreach. What
forward look means to me is that whatever you're doing that
benefits your career or what you want to achieve, it only pushes you
towards it and makes you stronger. I want to people to see that
homeless people are PEOPLE too and they need friendships, support,
love, and more from people just like you and I. I hope others
volunteer and spread the joy to these people in need, they need
someone to push them towards bigger things and as a community we can
reach out to them. Honestly, I believe that if i looked back at
myself 20-30 years later I would say this really shaped me,
volunteering. Without volunteering I feel like I wouldn't be who I
am today, I wouldn't sympathize, I wouldn't want to even be a
teacher. I wouldn't be able to even feel comfortable with
communicating with people I do not know and I this has really shaped
me to be the Sabrina Lopez I am today. I know that I made a
difference, just in the moment I know I did and I don't have to
look back 20-30 years from now to know that. I'm proud of
volunteering and I will continue to volunteer.