Name: Gretchen Proulx
From: Tucson, Arizona
Grade: Junior
School: The University of Arizona
Votes: 16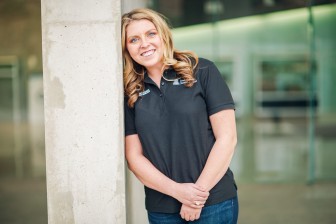 Ignite the Light to the Darkness of Grief

Imagine if we judged each other based on the beauty of an individual's soul
rather than one's physicality; how different would the world look?
Life is all about perspective and how we perceive the world reflects in
our characters—who we are as people. As an ambitious humanitarian with more than eight
years of experience with varied nonprofit organizations, I believe in
the power of the individual in order to facilitate change. As a
leader, I've had positions like Logistics Director for UA for St.
Jude, Vice President of New Member Services for Panhellenic,
Treasurer for FSHD Ambassadors, Assistant Art Therapist, Children and
Teens Support Group Facilitator, and Counselor at diversity camps. My
greatest happiness is when I am able to share it with others through
helping people see and meet their fullest potential by shining my
light. My greatest happiness in life is when I'm able to share it with
others. All of experiences in college, I have found each to be
exceptionally rewarding; however, Tu Nidito I can attribute to most
of my growth as a humanitarian.
Tu Nidito is a nonprofit organization that provides support services to
families and children who are grieving and/or have a child or parent
that has a serious illness. As a group facilitator for over two
years, I generate varied grief support activities—inclusive for all
learning styles, delegate conversations and questions relating to
grief and illness, but most importantly, provide support, love, and
hope in these individual's lives. Grief is a subject that most
people do not know how to talk about or support, yet it is a feeling
that we all will feel in some capacity or another. Tu Nidito has
allowed me other opportunities to support children and teens who are
grieving like Camp Erin.
My core foundational value is that one day we may be able to see each
other for who we each are. I have had years of experience as a camp
counselor for camps like Minitown and Camp Erin that foster team
building and leadership focusing on looking past stereotypes. Created
by the Moyer Foundation, Camp Erin sends bereaved youth ages 6-17 to
camp for free. I specifically counseled teens ages 14-17 creating an
environment for adolescents to feel safe and allow vulnerability.
Through various activities, teens are able to heal and not feel so
alone on their grief journey. One activity allowed the group to
commemorate their loved one and share their experiences with other
delegates. I led the group through a trail and asked each individual
to pick up a rock. When we reached the top of the mountain, I
correlated the rocks with burdens that we each carry, especially
after our special person died. As a team, the group threw their rocks
off of the side of the mountain to alleviate their burdens. Though
they are all unique in their own special ways, they are able to unite
and connect with one another through the commonality of having lost a
loved one.