Name: Kiana Wood
From: Newberg , Oregon
Grade: High School Senior
School: George Fox University
Votes: 102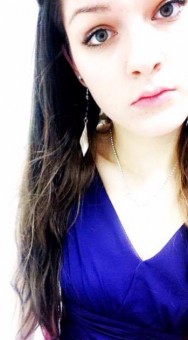 I grew up around children. Starting when I was 8 years old, my mom
ran psalm 91 day care from our home. Every day, I helped with the
kids, by playing with them, feeding them, and changing diapers. I
never saw it as an obligation, but a privilege to be able to care for
the many day care children we had throughout the years.
As I got older, I started getting calls for my own babysitting jobs. I was also
offered jobs as a nanny, I traveled with the family and watched their
children on trips. I became very busy with child-care jobs. I loved
the experience and wouldn't have traded that time I spend with
children for anything else.
I have also volunteered with children at summer camps. One of the camps I worked
with foster/adopted children to heal from past traumas. This was a
challenging experience, however, the satisfaction of making a
difference is beyond worth it.
I also help in the nursery and toddler room at my church. This larger setting of
children is different from babysitting and more challenging. Though
there was very little one-on-one time with the children, I learned
how to take the lead in a new way. Children play different and act
different in larger groups. Throughout the years of helping with
Sunday school, I have learned how to teach as though the future
depends on it, because it really does.
Perhaps the most impactful volunteer experience for me was a mission's trip I went
on to Manila, Philippines. I had the privilege of spending time with
children in a local orphanage. I also helped teach a preschool
classroom of children from squatter villages who would not have
received the education otherwise.
Through my many experiences of working with children, I have learned to take lead in
stressful situations, such as a child's injury, or a tantrum. I
have also learned to take lead when there is an argument between
children. Each new situation gave me a new grasp understanding the
impact I have on children.
There is nothing more precious than spending my days caring for and loving children,
even when it's tough. I love the sound of children's laughter.
Seeing their faces light up at their accomplishments is priceless.
There is nothing more satisfying in this world than making a
difference in the lives of children.
I never considered caring for children an obligation, because I have
enjoyed it too much to even call "volunteerism", to me, it was
more of a privilege. My experience with children over the years of my
own childhood has inspired me to continue working with children as a
profession in the near future. I want to continue partaking in
children's lives as a pediatric nurse one day. I believe my
knowledge of working with children will continue to expand as I am
involved in more children's lives. All I have learned, I take to
heart and will apply it to my future.