Name: Armando Soto
From: bakersfield, CA - California
Grade: 12
School: Ridgeview Highschool
Votes: 0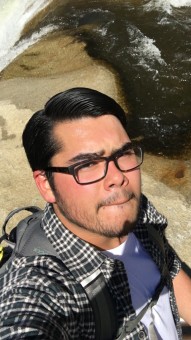 Hello my name is Armando Soto. I would like to first thank you for reading
what I have to say to you. I am a self-motivated and multi-talented
student in need of your help.
 I have a strong history with doing community service both locally and
globally.  I have participated in many events such as WOW Jam
and No Future Cafe that strive to help better the community. I have
also volunteered in both Amsterdam and Estonia to help better their
communities. Volunteering has shown me that I possess the skill set
to lead and work well with others as well as show me that I can work
under pressure.
WOW Jam is an event held by WOW International that aims at providing free
meals, bike repairs, groceries, haircuts, connections to community
resources, and life into areas of immediate need within a community.

I have volunteered for approximately 100 for the WOW Jam events.
My primary role during WOW Jam was serving anyone at any of the booths
during WOW Jam.
 The overseas missions that took place was through Pasadena Foursquare
Church and happened in Estonia and Amsterdam. The goal of going
overseas was to partner with the churches in each country and
outreach in church sponsored events.
I have volunteered for approximately 252 hours overseas through
Pasadena Foursquare Church.
My primary role during the overseas missions was to do arts and crafts
with younger children during the church sponsored events and be of
any service that the churches may have needed.
 No Future Café is an event put on by Pasadena Foursquare Church that
aims at providing a safe place for teens and young adults to go to.
What No Future Café also aims to do is provide a chance for both
local and other bands to get their start at a recognized venue.
I have volunteered for approximately 15 hours
at No Future Café. My primary role
during No Future Café is to serve drinks, take money at the door for
entry, and interact with the guests. I am still doing No Future Café
when I can and I do not plan on stopping anytime soon.
I value community because community is what has helped raise me to be
the person I am today. That is why it is part of my goal in life to
always give back when I can. I know that
my story and my volunteering experiences have only just begun, but
first I need your help in making more happen. Thank you for taking
your time to read this.