Name: Nathan Brock Sponenburgh
From: Evanston, Wyoming
Grade: 11
School: Evanston High School
Votes: 1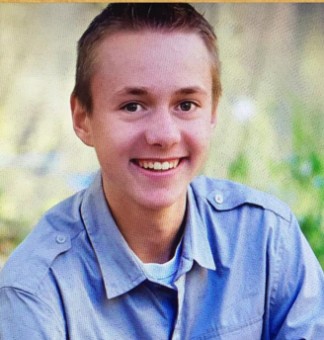 April 24, 2016
The Importance of Helping Others
There is a huge importance when it comes to helping others. In fact, I believe
that helping others is one of the most important things you can do;
and, because I believe this, I live it the best I can, so I
volunteer. I volunteer in two areas, help with the elderly, and in
community service.
My church provides youth with many opportunities to help with the elderly. For
example, for those who are unable to leave their home, we are able to
provide some of the church service at their homes. Another
opportunity the church gives us is to go and help with a
spring-cleaning of the elderly's yards during the spring and fall.
What I like about helping the elderly is seeing the gratitude they
have for it.
National Honors Society (NHS) provides its members many opportunities to
provide service to the community. My membership requires me to
perform at least 20 hours of service each year. My service
responsibilities include fundraising for charity and preparing and
cleaning up for community events. These community events include the
Junior Prom, St. Patrick's Day festivities, and the Cinco de Mayo
celebration.
Volunteering can be very challenging. Due to my academic requirements and my
extra-curricular activities, the biggest challenge is finding the
time to participate. However, the biggest reward is the feeling of
satisfaction of being able to give back to the community.
Volunteering has also taught me the value of work hard. I have learned this
important value as I have completed the assigned responsibilities.
The satisfaction of participating in these activities helps to
motivate me to work as hard as I can.
Volunteering is very important to me. It has taught me that I am capable of doing
good for others and I enjoy the sense of gratitude showed by all
those involved. I am grateful for my opportunities to volunteer with
the elderly and with NHS.