Name: Elory Dale
From: lakewood, Colorado
Grade: High School Senior
School: Lakewood High School
Votes: 0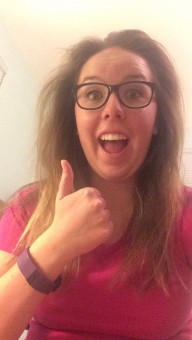 I am a Bible-thumper. A door-knocker. One of Jehovah's Witnesses.
Many people ask, Aren't Jehovah's Witnesses some freaky cult?
Aren't you Mormons?
No. We are not a cult. We are not Mormons. We are a worldwide
brotherhood who above all want to honor Jehovah, our God, and the God
of the Bible. We are Christians and do our best to imitate Jesus
Christ.
On Saturday mornings, I engage in the door-to-door ministry that we
are most commonly known for. I knock on people's doors in my
neighborhood and share with them a positive message from the
Bible-the coming of Jehovah's kingdom and the restoration of the
earth that is soon to come. I spend anywhere between 5-30 hours
monthly engaging in this preaching work.
To me, being a Jehovah's Witness is far more than just a religion
or a pastime. I get involved in the community by getting to know
people right at their homes and studying the Bible with them. I
primarily preach to underserved populations, so I see the hardships
that people are going through and I see how much people need help any
way they can get it.
Like everyone else in the world, I have my own struggles, but being
one of Jehovah's Witnesses helps me get through it. With the
support from my friends and family in faith, as well as through
Jehovah himself, I get comforted and encouraged to continue on with
the preaching work I love so much. When I'm feeling depressed and
lonely, a morning of preaching work can lift my spirits so I can
endure another day.
No matter what happens, I will never stop serving Jehovah, the only
true God. I want to be a nurse once I finish college so I can do all
that I can do to help people while we wait for the Kingdom to come. I
know that people need help and I can only do so much, but I want to
do as much as I can. Through nursing, I will be able to help people
physically and still be able to help people spiritually as a preacher
of the good news.