Name: Taylor Madison
From: Lancaster, California
Grade: 12th
School: S.O.A.R. High School
Votes: 0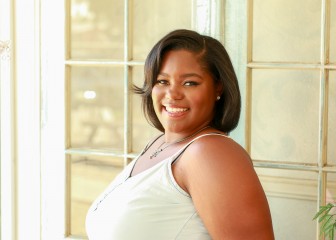 Once
I entered high school, I became more involved when it came to my community. For the past four years, I have volunteered with children with disabilities such as: Autism, Down syndrome, Cerebral Palsy, etc. The North Los Angeles County Regional Center is a place that offers unlimited services and support to families with children with disabilities. I became so interested with this area of service. At the time, I
definitely wanted to pursue a career in a health field that involved children but I mostly did it for the experience.
This
organization held an event known as the AV Autism Walk. The AV Autism Walk was an event to bring awareness to children diagnosed with Autism. My responsibilities were to help
set up and prepare for the event as well as pass out programs and
greet families at the door. Not only did I volunteer at the AV Autism Walk but I assisted at the North Los Angeles County Regional Center Resource room. My responsibilities were to make copies as well organize paper and brochures for clients to gather more information.
From freshman year to senior year, I completed 20 hours a year between the weekends and some days during the week. .
My biggest challenge as a volunteer would be when I had to greet people at the AV Autism walk. In the beginning I would consider myself a bit timid but eventually I became comfortable. The AV Autism Walk gave the most satisfaction because I was bringing awareness to families who had a connection with Autism. In addition, being able to see smiles on the families faces knowing that we were there to support
them was amazing. What I have learned from this volunteer experience was that it takes hard work, commitment as well as a positive attitude. This position involves communication with people which has allowed me to improve on as well as organization and taking direction. When I started volunteering I had an idea of what I wanted my career to be. However, recently I have decided that I want to major in sociology but I haven't figured what career to pursue. However, in a way it does correlate with my volunteer work because I will be dealing with families or people in general and even maybe social work.
I would describe my volunteer experience to be "Forward Looking". My definition of "Forward looking" would mean to be optimistic. Never looking back and continuing to pursue great things for the future. Around 10 to 15 years ago, we did not know what Autism was and now there is still so much to learn about ; so with more research and awareness we can get not only just answers to Autism but for many other diseases and disabilities affecting people worldwide. Lastly, as time passes progress will happen and I think with more involvement
the number of volunteers will grow as well as the awareness and
support which I hope to be a part of!