Name: Isabelle Brenes
From: New Hyde Park, New York
Grade: 12
School: St. Francis Preparatory
Votes: 0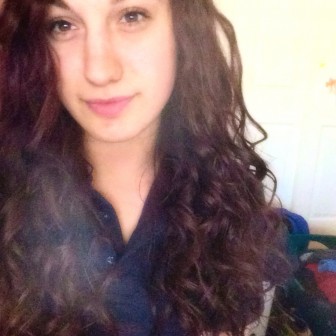 Lessons Learned From People I Serve
Isabelle Brenes
Even though I have been involved in volunteerism from a young age, one
experience took me 3,648 miles from my comfort zone. In May 2015, I
signed up for a mission trip to Chaclacayo, Lima, Peru. The purpose
of the trip was to volunteer at El Hogar San Francisco de Asís, a
home run by Dr. Tony that houses children with chronic diseases,
whose parents cannot afford medical care. As I learned more about the
trip, I realized how different it was going to be. However, instead
being scared, I saw this as an opportunity to get involved in the
global community. In July 2015, my group of 14 people left for Peru.
This was single-handedly the best, most powerful experience of my
life. The first day was terrifying, but I soon felt welcomed. In the
morning, my job was to help the girls get dressed and ready for
school. I then organized clean laundry while reading to the girls who
were bed bound and couldn't go to school. From 12:00pm-3:00pm, we
moved to the nursery to help tend to twelve infants. When the
children came back from school, we helped prepare lunch and dinner.
After dinner, we had free time with the kids. Some nights we would
play games and have fun, and others we would help them with their
homework. Stories, jokes, language and even culture was exchanged
between the students and children. Although the schedule was
rigorous, I was able to connect with the children on a deep level.
Personally, my challenge was overcoming my shyness and anxiety. I was
worried that it would prevent me from helping the staff or children.
Still, I pushed myself to move past my anxious feelings and was able
to immerse myself into a new world. The children taught me lessons
about life that no other teacher could ever convey. Even though the
reality of their conditions should not be forgotten, the perspective
enabled me to see another aspect of their story. They are fun-loving,
adventurous, and even mischievous, just as any other child would be.
Regardless of the limitations they come across, every child has a
smile on their face.
In the future, I would like to go back to the jogar to stay with the
children for a longer period of time. Additionally, I would reach out
to other organizations for sick children in a similar way.
Personally, this experience taught me lessons about how attitude and
perspective can make all the difference in any situation. An award
would enable me to further pursue involvement in the global community
at the same time as focusing on my studies. In ten to thirty years,
I would like to spend summers volunteering to teach underprivileged
children about the mind-opening world of science. That way, I would
be able to combine both of my passions into one project, because
ultimately, my passion for service comes down to the lessons that can
be learned from the people I serve.