Name: Ian William Hayward
From: Radcliff, Kentucky
Grade: 12th
School: North Hardin High School
Votes: 0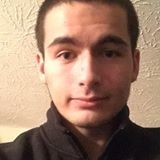 Throughout my high school years, I've invested time in various volunteering
activities in my local community. A major site I focused a lot of
time at was the local food closet. Every Saturday, from 10-12 a.m., I
go there to provide aid to the less fortunate. It was two hours every
week, for every Saturday of each month. My responsibility on the team
was to sort and organize cans into various bags to hand out to the
needy. I would also go out and talk to some of our visitors to see
how they were doing.
The most difficult challenge I've encountered during my time here was
bearing full responsibility when no one was working in the food
closet with me. There were a lot of tasks that had to be taken care
of, such as bagging food, signing people in, organizing the shelves,
and doing paper work. However, even though it was hard work, I was
satisfied knowing our visitors were going home with bags of food.
Investing two hours of my time every week was well worth it when I
knew they were going home with sustenance that would last them a few
weeks.
During my time at the volunteering site, I've learned a myriad of life
lessons from the experience there. I know that I should never take
anything for granted and to appreciate the little things in life.
Seeing the individuals here made me realize how lucky I am to have
food, clothing, a roof over my head, and more. I also learned to
never judge a person by their appearance because we never know what
is going on in their lives. I should remain humble in my future
endeavors and to treat everyone I meet with equal respect.
My future profession is to become a Family Nurse Practitioner. In this
career, individuals diagnose and provide care to a wide variety of
people, including children and adults. After a few years of
volunteering, I can use this experience in the future to provide
comfort to patients. Understanding their problems and attempting to
solve them will be my strengths as I work to satisfy their needs. My
only hope is to see people return back to a euphoric state of
physical and mental health.

The activities I have been participating in would be considered
"forward-looking" because it has braced me for what the real
world is like and has given me a reason to keep moving forward. While
everyone is living their lives, some aren't enjoying it to the
fullest due to financial hardships, family disputes, and other
countless factors that play into their lives. Encouraging volunteer
activities to not only myself, but to my peers, will help the
less-fortunate rise back up from their stresses. It will be a
positive impact on the lives of many, and I know twenty years down
the road that I have made, and will continue it make a positive
difference in our world.