Name: Mia Smith
From: Pflugerville, Texas
Grade: 11th
School: Hendrickson High School
Votes: 0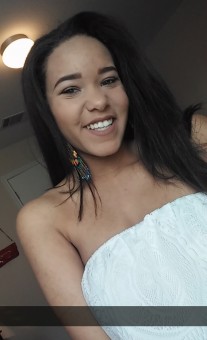 Listen: There are Little
Voices Waiting to be Heard
Our future is based upon the generations before us. If we do not accept
that they have the potential of being much greater than us we cannot
succeed ourselves. I have devoted my life to working with youth and
volunteering at events that will benefit them in one way or another;
whether its leadership or creativity.
I have been working with children 18 and younger since I was around 8.
I believe in the advancement of young minds. I am involved in several
organizations where I spend my time helping youth grow. As a person
who Is always volunteering I have found some challenges I face with
every opportunity. Patience is most definitely on the top of that
list; you're working with many different types of children; some
are easier to work with than others. I have also discovered that a
lot of the time you need to be flexible. Not just with time but with
your comfort ability in engagement. I may be having the worst day but
when you get around those kids you have to be able to work with them
as if it was your best day.
I am involved in several organizations, including Awesome Activist
Leadership Camp, Cookie Captains, Juneteenth Pageant Committee,
FCCLA, Student Ambassadors, PFISD Leadership Experience, and Girl
Scouts. All of which work with youth to build confidence, develop
leadership, and establish integrity. I spend about 300 hours a year,
25 hours a month or 6 hours a week with one or more of these
organizations. As a volunteer I am responsible for helping with the
kids, working on activities for them to do, etc.
I have learned a substantial amount from volunteering all these years.
I have gained a new found appreciation for what youth are able to do.
I think the most satisfying thing for me is seeing these kids grow
over the course of the day, week or month. They retain so much and
it's surprising how easy it is for them to share the things they're
passionate about after spending that time working with them. They are
greater than we think. We should stop drowning them out with our
opinions. The quieter we become the more we can hear.