Name: Kendra May
From: Seabrook, Texas
Grade: 12th
School: Clear Falls High School
Votes: 0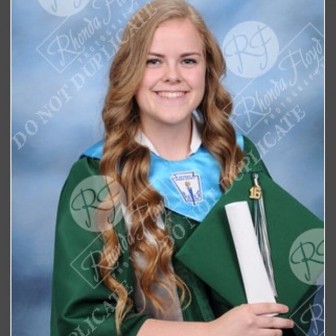 I realized one thing that many high school students take for granted is a clean
environment that helps to facilitate easier learning. I constantly
watched students throughput my campus leave garbage in the hallways
as well as in the cafeteria after consuming their food. Bathrooms
were regularly "something to be desired" when it came to
cleanliness, with used paper towels and toilet paper lying all over
the floor. I understood the need to cofound a volunteer organization
at my high school called Litter Bugs Me. This organization promotes
respect of property.
We continuously organize trash removals and encourage students within
our school and communities to dispose of trash appropriately as well
as consume less while reusing more. I am the current president of
this cutting edge club that requires approximately fifteen to twenty
volunteer hours per month. Some of my responsibilities are
recruiting others to volunteer their time and money to our
organization. As President, I lead and run monthly meetings which
require planning and notification. I help orchestrate opportunities
to give back to our community such as cleaning and beautifying the
school grounds, organizing school custodial staff luncheon
appreciations, and collection and cooking of food for their
consumption along with distribution of donated frozen turkeys to this
entire staff. I have also planned park cleaning and bayou
beautification volunteer projects. We have even removed graffiti
from desks and school surfaces.
We have come to realize that through giving of our time and
volunteering to improve our surroundings we have all gained a greater
appreciation of property and respect for those who work tirelessly to
clean our environment. We no longer take for granted custodial
staff, sanitation workers, and the city parks department to name just
a few. I hope in ten years the club Litter Bugs Me will be even
greater than it is now and hopefully encouraged at other high school
campuses in Texas
One of the biggest challenges I have as a leader is recruiting enough
students to volunteer for any given project; as well as, motivate
them to continue to give of their time when it comes to the next
volunteer opportunity. The most satisfaction I have received as a
volunteer was when a custodial member wrote me a thank you, which was
in Spanish, and she had someone translate it to me as I was standing
there listening. This really put everything in perspective and made
me realize I can make a difference.

A huge life lesson for me is understanding that a good leader gains
respect from others by getting "dirty" right along with all of
the other volunteers. Others have more respect for a leader that
leads by example not by just dictating to others what tasks need to
be accomplished. I will remember this looking toward my future as an
adult. I do know I will continue volunteering throughout college and
even when I enter the work force because "a sense of community"
comes from giving of one's time and talents selflessly.