Name: Chanler Harris
From: Catonsville, Maryland
Grade: College Freshman
School: Hofstra University
Votes: 0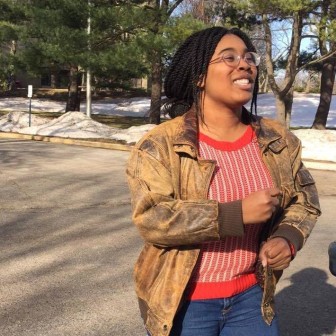 Taking on my first year of college, I took it upon myself to visit the
career center: it was better to start making a resume sooner than
later.
As I sat with a career counselor, she asked me whether I had done any
volunteer work or community service. I tried to reflect on my
activities in high school, and couldn't think of any aside from
what everyone did – contributing to canned food drives,
offering clothes and toiletries whenever the opportunity presented
itself. But I could not recall any time when I, myself, initiated or
partook in a volunteer event any more than anyone else. I told the
counselor that I had definitely done something, but I wasn't
sure what.
Only upon talking with high school friends did I remember that I had
committed three years of my life to peer mentoring. As a peer mentor,
I was educated about drugs, alcohol, sex, relationships, and the
power of the media, all so I could then instill what I had learned in
younger girls at my school. For three years, I had committed three
hours a week to getting to know eighth and ninth graders, talking to
them and teaching them, and being a makeshift counselor for things
they were too afraid to talk with authority figures about.
I had forgotten that this counted as a volunteer position; for me, it
was just another part of my day. Planning lessons for two hours every
Wednesday night with my fellow mentors and teaching the younger girls
never seemed like an outstanding duty. Talking to people could not
have been anything so amazing, I was certain.
But after hearing what the girls had to say about the program and what it
had done for them, I quickly realized how wrong I had been. The work
that we peer mentors did had helped the girls out in situations that
had seemed unbelievable when we taught about them, and given them the
information they needed to keep themselves and others safe. When I
heard these things from the girls themselves and our supervisor, I
realized that teaching girls about safe sex, drunk driving, and toxic
relationships was no small feat. It mattered, and it saved lives.
This year in my college, I have organized a book drive for English
learning students in the Dominican Republic, and next year I will be
a Global Mentor. Our job is to help international students move onto
campus, get settled into their dorms, and keep connected with them in
case they ever need help getting involved, getting around, or just
getting what their teacher is saying to them.
I am realizing that helping people directly, face to face, is what I
enjoy the most. While sending things is always a help, I have a deep
desire to help people where I am – people everywhere need assistance
and mentorship, and I am taking it upon myself to be there for the
people here in any way that I can.