Name: Hailey Rae Ennen-Lawson
From: Long Beach, CA
Grade: freshman
School: California State University Long Beach
Votes: 0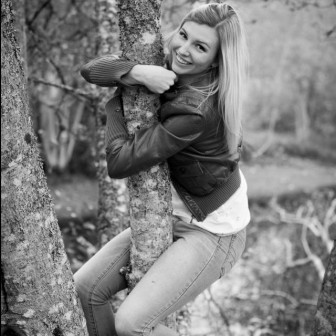 I plan on spending my life protecting endangered species and their habitats. I
have a passion for helping animals in need, and I seek to further my
education so that I can better do so.
So far I have done a lot of volunteer work over the past year for the Helen
Sander's CatPaws foundation. I volunteered at the foundation at
least two hours per week for 7 months, socializing distressed and
homeless felines (many of which were previously on death row) so that
they may be adopted. While supporting myself through college
(working, studying, ect) my greatest challenge has been finding the
time and funds to volunteer as much as I would like, but this is
about to change.
Thanks to the generosity of the Save Your Beloved Foundation, this summer I will be
traveling to Costa Rica to protect the endangered leatherback sea
turtles for three months. I am lucky enough to have been offered free
housing and food in exchange for my help. I will be spending every
hour of every day while I am there either patrolling the beaches in
search of turtle eggs, helping young turtles make it to the sea,
protecting leatherbacks from the poachers that wish to sell their
eggs as food, or doing independent research in the rainforest. This
is only my first volunteer effort. I plan on spending my life
protecting animals and their natural habitats.
I know that with a biology degree I can help so many endangered species. I have
passion, I have determination; all I need is the education to provide
as much aid as I can to the animals. I will never make a lot of money
with my career path, so it is impertinent that I earn scholarships to
pay for school so that I can provide as much help as possible.

Please help me to continue my education, so that I can spend my life
volunteering and researching ways to protect animals and the
environment. I truly believe that I can make a difference in this
world. I wish to save countless lives with my efforts, but the most
important thing that I can hope to accomplish is to delay and maybe
even stop the decline of some endangered species. Humans have
endangered countless species, and it is up to us to reverse the
effects we have on animals and the environment.