Name: Emily Hall
From: Flower Mound , Tx
Grade: 12th
School: Coram Deo Academy
Votes: 0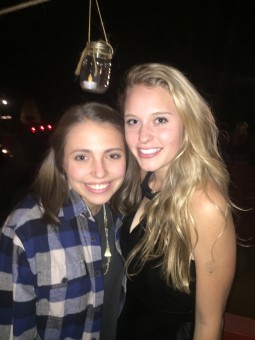 My passion for learning and relentless curiosity has motivated me well throughout my academic career. I have a passion for other people and their beliefs, cultures, and stories. I find unique beauty in the differences that set people apart, not just physical differences, but intellectual, philosophical, and emotional distinctions. I am simply intrigued by the idiosyncratic quirks that set people apart from one another. Along with my passion for people, I also have an intense passion for helping others. My joy and happiness thrives when I've
helped someone; whether that's being there for a friend after a breakup, or being part of a mission team and building a wheelchair ramp. My first distinct memory of the delight that came from serving someone was the summer after my sixth grade year. I traveled with my church to Meridian, Texas, and for a week in the humidity and heat my work team re-built a porch, re-insulated a room, and painted several rooms. Even in the Texas heat and a quick trip to the hospital for stitches, my week couldn't have been better. There was an adrenaline and satisfaction I received from helping others: something that a week at the beach couldn't beat. Since my sixth grade mission trip,
I have attended seven additional mission trips, including traveling to Latvia and Costa Rica. I found that helping others and being around other people was my "drug" it made me feel content and carefree. However, my enthusiasm of helping others isn't just confounded in a summer mission trip. Every Monday afternoon I
volunteer at Victory Therapy Center, a therapeutic riding center for people with special disabilities. Through my five years volunteering with the clients and horses of Victory Therapy Center I have gained knowledge and understanding of others' needs and differences. Volunteering establishes a sense of happiness and gratitude in my
life and makes me realize that it's okay to be different, because without difference our world would be extremely boring. While volunteering at Victory Therapy Center, I've gotten the privilege to work along side the physical therapists and veterinarians- whom has both strongly influenced my goals for my future. Seeing their work and influence in others' lives has impacted my aspiration of becoming a nurse. Someday I would like to save and change lives through a nursing or medical career. I'm a future thinker. I look at the possibilities of my future and all the things I could accomplish and take part in. With my passion for other people and cultures along with my aspiration of taking a nursing or medical career, I would love to be apart of medical mission teams in other
continents- like Africa and South America.