Name: Hannah Elyse Sanchez
From: atlanta, Georgia
Grade: College Freshman
School: Georgia State University
Votes: 0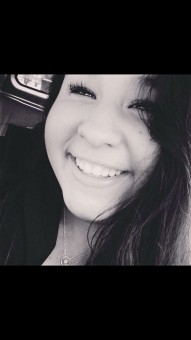 Hannah
Sanchez
Losing Yourself in the Service of Others
"The best way to find yourself is to lose yourself in the service of
others" – Mahatma
Gandhi.
That quote couldn't be truer, but hey, its Gandhi, he is supposed to say
meaningful things. I can honestly say I've spent a large chunk of
my life volunteering from church, to community service, to school
volunteering has been pretty prevalent. So as I move on and pursue my
dream I would expect nothing less than to be faced with volunteer
opportunities as I grow.

I believe everyone should give their services at least once in their
life, because the feeling associated with helping someone in need is
one of the best in the world The beautiful thing about volunteering
and giving back is that there is no single way in which it can be
done. It is so important to give back and so easy to put in a few
hours on a weekend that will reflect for a lifetime.

I am more than ecstatic to find any way to offer my volunteer services.
In the past I have volunteered at hospitals and homeless shelters, so
I will more than likely choose a service of that nature. Previous
volunteer opportunities have given me the option to choose how many
hours to donate, but while volunteering at Trinity Hospital of
Augusta, I gave about eighty hours each summer for three summers.
Because I want to pursue a career in the medical field, volunteering
at a hospital will give me exposure opportunity as well as the chance
to give back. I also have a super soft spot for the homeless and have
had past experiences with Safe House Outreach of Atlanta, Georgia.
This organization is non- profit and strives to provide a hand up,
not just a hand out to those in need, because I attend Georgia state
university, the shelter is just minutes from campus and will make for
the perfect opportunity to give back in that way. As a volunteer
responsibilities are not limited at all, basically whatever could use
extra hands. Tasks at the hospital included running labs, checking on
patients, making beds, and greeting visitors. While giving my
services to the shelter, I would help make and pass out meals, clean
up around the shelter as well as keeping and giving each person the
company and compassion they may need. As I write this essay I am
truly filled with excitement as I begin to think about ways I will
offer my services and even if I am not chosen as a recipient, I know
I will still find myself volunteering in the future to give back to
my community.
As previously mentioned, I do enjoy the feeling associated with
volunteering, but I also enjoy the impact it has on the lives and
communities I have helped. I am always willing to offer my services
to those in need, because as Gandhi said, that is when you find your
true self.