Name: Grace Lee
From: Hoffman Estates, Illinois
Grade: 12
School: William Fremd High School
Votes: 0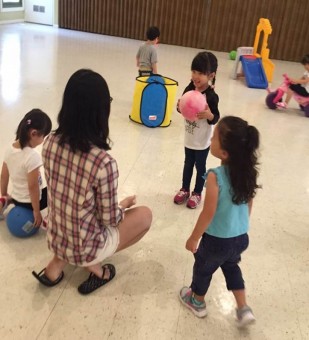 Children laughing and running in excitement, preschoolers crying, cookware
clashing, and teachers raising their voices in an attempt to be heard
above the noise. This is a typical day at my church's summer camp.
This June, it will be my fourth year volunteering here. I have worked
with children of various ages— 3rd to 6th grade, and most recently,
preschoolers. Taking care of a class of 10+ children and helping the
teacher is no easy task. I must run errands, help the children with
the lesson or homework, and watch them during the breaks. It feels
like my attention is constantly being called for, and moments of rest
are few. Taking six hours out of my day is physically and mentally
draining, but it brings me joy that cannot be felt elsewhere. During
these five weeks, the children grow academically and as a person. The
fact that I get to be a part of that process humbles me. I get to
talk with different students about life in high
school, and their curiosity and innocence inspires me. It is like they
are teaching me; I learn not only patience and kindness, but also to be
joyful and enjoy the moment.
So many times, we live in the past. Whether we are remembering a
cheerful moment or regretting a decision, we cannot look beyond it.
To me, forward looking is a way we can think about what is ahead the
next day. It is a chance for us to see how we can improve ourselves.
Volunteering at my church's summer camp allows me to practice this
concept, because I need to be focused and ready at all times. If I
dwell on what happened the previous day, I am not able to give my
100% attention and efforts to my students and to the teacher.
Instead, I need to think about how I can do better. When serving the
people I encounter at summer camp, I need to do so in the best way
possible.
Interacting with many children gives me the opportunity of encouraging them to
maintain the joy and energy that they have right now. As they grow
up, the workload is only going to increase. When people are older, they
are often complaining. I myself am guilty, but I want to change this
mindset. I do my best to always smile while volunteering, and I want
to help everyone see that this is a good way to combat life's
difficulties. I long to encourage the people I encounter, which is
somewhat similar to my career goal of writing for a blog or magazine
to reach out to those who struggle with mental illnesses. Through my
writing, I hope that I can help them find their inner voice and
light. I believe that the time I spent volunteering will make a
difference, however small it might be. By encouraging the children to
keep a positive outlook, they can make an impression on the world.