Name: Natalie Dubon
From: San Francisco, California
Grade: 12th grade
School: City Arts and Technology High school College Prep
Votes: 13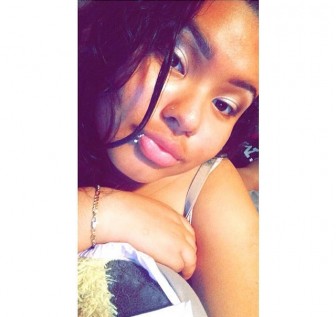 Natalie Dubon
Over the past couple months I
came to the realization my sense of pride and joy is helping teens
with Health education. I choose this focus because it was a very
relatable and real personal experience, being sexually assaulted at
the age of 15.
I had no source of outlet to receive the proper attention nor did I have a coping skill.
To start off my school is
located in San Francisco, it is a charter school. Charter schools and
public schools have different guidelines in what is recommended in a
High school. Unfortunately my school is fairly small 400 people, with
little resources which includes no health education.
As teens with growing bodies
and a lot of experimenting I felt this was a serious topic that
needed to be addressed to admin to change that policy. It was a major
challenge due to the fact admin at first thought it was very taboo to
talk about sex. I felt I was not receiving the right respect, since I
am 18.
I began volunteering a little
over 7 hours per week for eight months. With that time I had
researched different laws hoping a law made it required for charter
schools to have classes on health education. As the state of
california it is only required to have a one time class. I had tried
calling San Francisco Health department to see what opportunities
there were, there was nothing. I continued to do online researching
thinking there must me at least one organization that wants to help a
neighborhood in San Francisco that is mainly lower class. I
eventually found an organization that would provide free condoms, for
the students at my school. Not only was this a challenge but also on
a personal level, it helped me cope with my traumatic experience. I
was able to build relationships with my peers and talk about their
issues for these individuals to know I they have another friend to
count on.
The most satisfying experience I had presented this idea to juniors at
my school, they had given me a whole new respect for me. They were
asking questions and asking how can they help. This was a eye opening
moment to see how many people did care about this topic and noticed
it for themselves to see how our school is at a disadvantage.
I now see myself helping the
youth working in a clinic that is teen friendly. For my major in
college I decided to do pursue public health, from my learning
experience volunteering at my school. I would want to seek others if
they notice a problem to receive others perspectives to see if it is
a common issue for people. I feel my volunteer will make a difference
in the upcoming years I need to continue to follow up and make it a
law for ALL charter schools to have health education at least for one
year.