Name: Tatyana Ellis
From: Philadelphia, PA
Grade: 12th
School: Lankenau High School
Votes: 0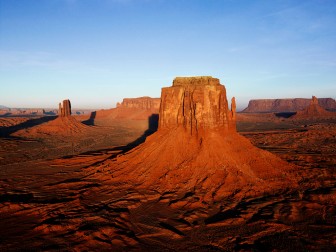 As a scholar, it is my obligation to advocate for others and give back
to my community. This ideology was engrained in me at a young age.
Through this nurturing, I have become an active member in my church,
community and school. At the age of 8, I began participating in
community service activities. Whether it was crafting care packages
for the children at the Ronald McDonald House, assisting my mother in
assembling clothing packages to donate to family shelters in my
neighborhood or helping out in my church by preparing meals for the
homeless at the Christmas and Thanksgiving holidays. These
experiences were very humbling and rewarding. I became determined to
do whatever I could to help make the world a better place.

Upon entering high school, I became affiliated with Teenshop,
Incorporated ("Teenshop"). This organization currently has three
chapters in Philadelphia and one in Los Angeles, California. I am a
member of the chapter at my church, Grace Baptist Church of
Germantown in Philadelphia. The mission of Teenshop is to prepare
'girls with goals' to become caring, courageous leaders and
change agents in their communities and beyond. The Teenshop program
has, among other things, an innovative series of community service
workshops. I joined Teenshop to have a sense of belonging and
sisterhood. Being a member of Teenshop allows me to continue to
commit myself to helping others in the community. As a part of this
group I have helped to collect and distribute new and gently worn
shoes to families in need and organized clothing drives to give back
to the citizens in the Mt. Airy, West Oak Lane and Germantown
communities. With Teenshop I had the opportunity and privilege to
visit the Arbor Terrace Senior Citizen Facility in Chestnut Hill. We
spent the day laughing, talking and providing companionship for the
elderly citizens of the facility. There was so much history shared
and wisdom given during that outing that I cannot wait until we visit
again. I have volunteered to organize a return trip to the facility.
Their smiles brought joy to our hearts. As a part of Teenshop we also
have the privilege to host Halloween and Christmas parties, for
low-income families in the Mt. Airy and Germantown sections of the
city.
As a senior at the Lankenau High School in Philadelphia, I am currently
a peer mediator. In my capacity as a peer mediator I help solve
conflicts between students as well as tutor those that need help in
math. I have always been taught that you are either a part of the
problem or a part of the solution. As a peer mediator and tutor, I
get to be a part of both, resolving disputes and calculating math
problems. I am sure that was not the lesson that my mentors were
trying to teach, but I enjoy showing them that being a part of both
parts can be a good thing. The one thing that I do get out of both
parts is the satisfaction of aiding my classmates in meeting their
fullest potential as a student and a person.
These are just a few steps that I have taken thus far. I am sure that I
have bigger and better steps ahead of me and I am ready for the
challenge. I am sure that I am making an impact just by the smiles
on the faces of those that I assist. I hope the world is ready for
me, because I am ready for the next step in my journey.