Name: Robyn See
From: Weskan, Kansas
Grade: rseevb7@gmail.com
School: rseevb7@gmail.com
Votes: 0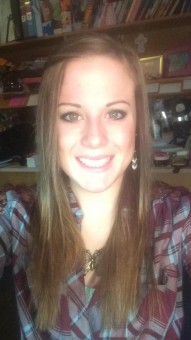 Robyn See
Volunteer
Scholarship Question
First, I would like to say that I really like the quote given here. It is one that I have
not heard before, but it makes so much sense. It is important as a
student, especially in college, that every little bit you get counts
and it is important to be grateful with everything that you get. Even
if it means taking a little bit of time out of your day to give the
proper 'thank you' to whom it is owed. It may not be the most
comfortable thing ever to do, but gratitude is important and
respectful.
I have gotten a lot of community hours throughout my years of high school. Being a part
of National Honors Society has helped with that, but I truly enjoy
being able to lend a helping hand any chance that I get. My parents
raised me to respect my elders and to always help those in need.
Another way that I have gotten so many community service hours has
been through being in CYO or the Catholic Youth Organization in my
church. I went through a process called confirmation where you get
'confirmed' into the church. Well, in order to be confirmed to have
to complete 20 hours of community service. We would even do group
projects at time and help serve for community banquets and things
like that.
One thing that I have come to believe, and will pass on to my kids one day, is that
community service is very important. Even if you are not a part of
any groups that do it. It helps show you that you are well and able
to help others in need when they need it, because you never know just
when you may need their help as well. People in a community invest a
lot in their town and the people around them, so eventually they
invest in you and your future as well. So with you doing community
service, not only are you helping 'repay' them but you are investing
in the future generations of your town as well.
Throughout the years I have had the privilege to go with groups on mission trips. I have
been on two mission trips in my life. The first one would have been
my freshman year of high school. We went to Kansas City, Missouri and
helped aid a small, down-town church put on an event to help spread
the gospel throughout their part of the community. It was amazing to
go and see just how well God works in peoples lives. It is such an
indescribable feeling to have the opportunity to help others. It also
really opens your eyes to just how good you have it in life
sometimes. It can also be very heartbreaking to see how the people of
our nation are hurting. The second mission trip I went on was to
Puerto Rico, where we helped a elementary school with some
construction work. Their school was really run-down and not in the
best environment. So we went and helped clean things up as well as
brighten the spirits of the children who attended the school there.
Needless to say, I am very blessed to have received the opportunities that I have in the
past. I hope and pray that God continues to show me the other ways I
can help give back to others in any way possible