Name: Chyna Hart
From: Suffolk, Virginia
Grade: 12
School: King's Fork High School
Votes: 0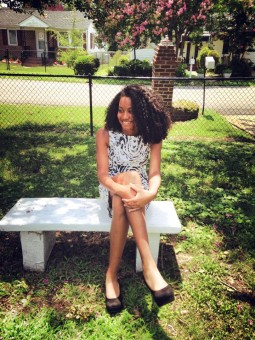 Making a Difference, One Event at a Time

I have come to find that volunteering is not always an easy task, but
is more of a selfless act of kindness. When I first began
volunteering, I honestly found the dedication to be overwhelming at
times, but I soon learned how to balance giving back to the community
and spending separate time for my own daily affairs. I began
volunteering in the 9th grade through the March of Dimes program. My
first event was being a group coordinator for a 3 mile March of Dimes
walk. As coordinator, I had to gather a group of 10 individuals who
were willing to give a total of 24 hours of commitment to this cause.
After gathering these individuals, we participated in various
fundraising activities and reaching out to various businesses in the
area for donations of any size. The biggest challenge that I faced,
was managing the group and making sure everyone stayed on tasks, and
all deadlines were met to reach our maximum goal. In the end, the
late nights and stressful days were worth it, because I walked away
with new information on the struggles that other people face and
knowing that I did something great. From my volunteer position, I
have learned how to work cooperatively with others, how to stay
grounded in stressful situations, and how to be a team member and not
be so concerned about titles and head leadership roles. Looking
towards the future, I see my activities as "forward looking",
because they will serve as the basis for the cure of many illnesses
found to affect babies and young children. By volunteering only 24
hours, I have set grounds for donations and innovations in studies to
put an end to harmful illnesses. "Forward looking", to me
is to set a platform today, that will affect progress tomorrow and
the many days to come. Overall, the change I seek to implement, is to
better the world for not only my generation, but to also take a stand
for the many generations that will follow. If we don't help
ourselves and each other, then we cannot expect anyone else to take a
stand for us. In the long run, ten or twenty years down the road, I
will look back, and think of the act as selfless and see that I make
a difference, even among hundreds of other people who took a step to
volunteer. I will think of the children and the families that the
donations went to, to help pay for medical expenses, or even to make
a child's wishes and dreams come true. Lastly, I will think of the
non-materialistic things that matter the most; devotion, commitment,
and progress. To put myself in someone else's shoes, and just to walk
was enough for me to see that a little act can go a long way.