Name: Allison Hawkins
From: Sarasota, Florida
Grade: 12
School: Riverview High School
Votes: 0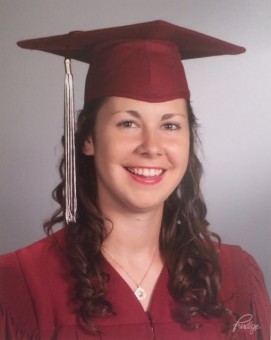 Making the world a better place to live. This is one of the many sayings I lived
by; growing up as a Girl Scout. From Kindergarten to my senior year I
have participated in this incredible organization, which has not only
broadened my knowledge of the community I lived in but also taught me
helpful skills that I will use in the future. Girl Scouts has showed
me that no matter what age you are, you can still make a difference
in your community whether it is teaching a knife safety course to
organizing a neighborhood campout. Everything anybody does leaves an
impression. It is my upmost priority as an individual to demonstrate
my respect towards others in a positive manner and to be a role-model
for the children. I began Scouts as a Daisy and have progressed
through all ranks to be known now as an Ambassador. Through my
journey of twelve years, I have experienced both the roles as a
learner and the teacher. As a learner, I would seek all opportunities
for advice from the older girls, and their dedication to me inspired
me to work at the best of my abilities. As a teacher, I understood
that a bond like that is created over time through trust and hard
work. Setting a standard for not only myself, but also for the
younger Girl Scouts instills a sense of pride when that goal is
reached, a feeling that is priceless.
Through Girl Scouts I have become more interested in reaching out to my
community and the members of it. Selling the most cookies by no means
was always a goal but as I aged I learned that my goal doesn't
necessarily have to have a dollar sign in front of it to be
considered 'great'; however, it is the little things that I did
and helped with that meant the most. My passion for both Girl Scouts
and animals enabled me to benefit the two through my silver project.
I made sure to provide and meet the needs of the animals at St.
Francis Animal Rescue by cutting, and sewing toys and beds. There is
always room for improvement in this world whether it is upon yourself
or the community; however, as a dedicated Girl Scout I will forever
provide myself to the service of others in need.