Name: Jocelyn Clement
From: Tupper Lake, New York
Grade: jmclemen@utica.edu
School: jmclemen@utica.edu
Votes: 0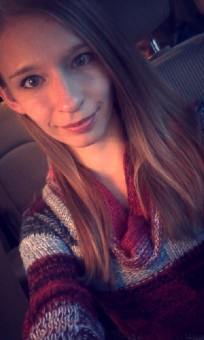 When I was first diagnosed with clinical depression my therapist
recommended volunteer work as a therapeutic technique and it worked.
I found a campaign where you make homemade birthday cards for the
homeless youth. It was a perfect way for me to volunteer because it
combined my love for arts and crafts with my love for making a
difference in the lives of other people. I spend approximately 10
hours a week creating these cards and mail them to different shelters
every Saturday.
All of the cards mailed have to be handmade they will not accept store
bought cards or cards printed offline. This way each card is
individualized and more personal to the child receiving them. My
biggest challenge was coming up with new ideas each week for the
cards that I made. Sometimes finding inspiration or making my ideas
come to life was extremely difficult but I manage to overcome these
obstacles and make about twenty cards each week.
At first I did not think volunteering would make a huge change when it
came to my life but I was extremely wrong. My depressive episodes
became less frequent because I had a reason to get out of bed each
morning. Every Saturday after I mail each card I am extremely
satisfied that I could make a difference and help kids who are not as
fortunate celebrate their birthdays. To some people this might not
seem like a big deal but to the children who receive these handmade
cards it means the world. I am so thankful that I have the
opportunity to make a difference in the lives of the homeless youth.
Being a volunteer has taught me that it is the smallest things that can
make a difference and it requires little to no time at all. Every
card I make has an affect on a child and each card takes only thirty
minutes to an hour. Finally, I have learned to appreciate the things
in life which I am blessed to have like a roof over my head and a hot
meal three times a day. A lot of people take the little things for
granted but volunteering has taught me that it's the little things we
need to learn to appreciate the most. Although they might seem little
to us to someone else it could be something big.