Name: Michelle Diaz
From: Los Angeles, CA
Grade: 12th
School: Manual Arts Senior High School
Votes: 38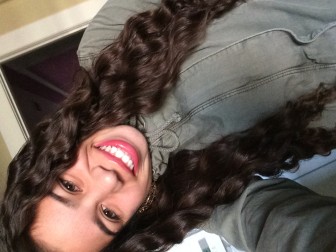 Volunteering has enhanced my high school experience as a student and taught me a
lot about myself as an individual. I have volunteered in several
different areas which all have allowed me to really find what I
genuinely enjoy.
In the beginning of my senior year, I was introduced to a program called
the Junior Youth Mentorship program. Essentially, seniors volunteered
to mentor middle schoolers with academic and behavioral issues. When
I heard about the program, I was immediately intrigued because I also
had behavioral issues at that age, and I knew I could relate.
Moreover, I wanted to help because I know that most of the time,
these issues are caused by problems at home.
Before we could get to know the students, we were mandated to go through an
extensive training process and practice sessions. After 2 months of
being introduced to the program, we got to know the students. At
first, we met with them twice a month, but that eventually turned to
once a week. As a mentor, my job was to listen to the students'
problems. But, further than that our goal was to help them express
their emotions and problems through art and activism.
My biggest challenge was hearing the students say "no one understands
me" or "you don't get it" when in reality, I knew exactly
what they were going through because I had experienced similar
issues, if not more traumatizing. Another big challenge was getting
the students to open up to a complete stranger, but with time and
bonding- we built relationships. The most satisfying thing that came
out of this work is the change that I see in the students. I see
their strive and persistence to a college education and I see their
change on life's obstacles. It has been most satisfying though, to
see that I was able to change a student's life for the better. I
wanted to be the mentor that I never had. With great power comes
great responsibility and as a mentor I learned that I had to
prioritize things in life. At this time when I was mentoring, I was
very involved at school as well and I had to learn to manage my time
wisely.
Volunteering as a mentor has genuinely helped "forward-look" or inspire me to
pursue a career in counseling or advising high school students. To
forward look doesn't just mean predict, but it also means to focus
on the positive of one's goal. I want to change the world little by
little by inspiring other students to do what I'm doing, to give
back to their communities. I want to increase the college-going rate
in areas and vicinities like the one I come from- first generation
and low-income. When I come back in 10 years, I want to see a change
in that we're not just trying to get ourselves out of these areas,
but we're coming back and changing them- making them better for the
future generations to come.