Name: Katya Viegas
From: Lakeland, FL
Grade: 11
School: International Baccalaureate at Bartow High School
Votes: 0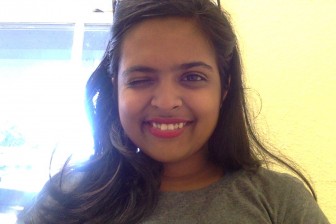 Mental health and emotional health are two topics not often brought up in today's society. This is an issue for me, because these have been two of the issues I have struggled with the most. I decided that once I entered high school, I would be an emotional and mental mentor, a kind of big sister figure to younger student with big concerns. I could've never imagined the family members I have gained when I chose this path. I originally was emotionally and verbally abused by an ex-boyfriend. After we broke up, I didn't feel comfortable talking to an adult, but I didn't have any older siblings or
friends who could've both understood my situation and offered me
practical advice, as well as be a friend, instead of a parent or
authority figure.
I have been mentoring unofficially since 2014, however the mentor
program I am now affiliated with was officially put into place this
year, with some insistence by me. I wanted other students to
experience the joy I have working with some of the most incredible
young adults. I work on average about 5 hours a week, however these hours fluctuate as I am always there for those who need me. I have answered panicked calls on Christmas, at midnight and in summer. My job is, in essence, to be a big sister, and emotionally guide and mentally help younger students cope with high school, and traumatic events.
My responsibility is always to my student. I am not a registered
psychologist, and make that abundantly clear to my students, but I do
try to guide based on my personal experience. One of the biggest
challenges is being compassionate while trying not to cry. I have
heard stories of abuse, of tragedy and of such suffering, from the
sweetest kids, that it breaks my heart to see how deeply some of
these kids are hurting. Yet sometimes, they are still
thirteen-year-old kids, so they can be trying with some issues,
especially when it comes to dating.

Seeing the kids I have mentored happy and healthy is something I cannot describe. It is a mixture of joy and pride. They all wonderful young adults, and their successes are mine. I gained the most satisfaction from the ones that come back and catch up, and tell me how much I helped them. My favorite example is one of the freshman students, who after calling me thirteen times during finals, came over to see me and gave me a big hug, and a plate of freshly baked cookies, before telling me how she was so thankful I was there.
My position has taught me that we are all flawed, and that's okay.
That when we are compassionate, and when we care about one another, we can accomplish things that we have not yet even imagined. It has taught me that sometimes all someone needs is a friend, or even someone to listen to them, in order to feel like they matter.