Name: MaryAnne Tran
From: Portland, Oregon
Grade: 12th
School: David Douglas High School
Votes: 0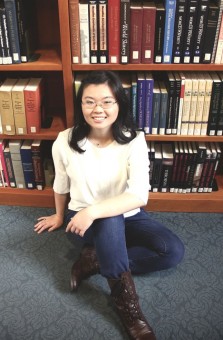 Discuss
your involvement in and contributions to a community near your home,
school or elsewhere. Please select an experience different from the
one you discussed in the previous question, even if this experience
also involved leadership. What did you accomplish? How did this
experience influence your goals?
I have done many volunteer events, but the ones that have influenced me
most have involved the homeless community.
The main volunteer event I have done for the past few years is the Winter
Distribution. At the Winter Distribution, I work with Tzu Chi, a
Taiwanese Buddhist charity organization, on Thanksgiving Day to give
donated clothes, blankets, shoes, backpacks, and other items to
homeless people in Downtown Portland, also known as "our friends on
the streets".
Most of the people I see come in are alone, but sometimes families, pairs,
and pet dog owners come in. I experienced a few instances where women
came in and claimed to be pregnant. There was even a time where a
couple of kids ran around the area while tired-looking parents picked
out clothes and backpacks for the kids. Even so, about half of the
people coming in alone say that they need to get extra materials for
a friend or relative that could not come because they had a disease
of some sort. I recall a woman coming in and saying that she needed
extra supplies because her sister, who suffered from cancer, was
waiting for her at a homeless shelter.
What I remember the most about this particular volunteer event is the
people thanking the volunteers as they received their items and
talking about how it was awesome that people were actually spending
their holiday helping those in need instead of watching football back
at home. There was even this one man that offered to trade in his
nice leather jacket for a thicker one because he wanted to give back
to the homeless population.
Another community contribution to the homeless community I have made in the
past is working with Blanchet House, the soup kitchen in Downtown
Portland. The Blanchet House serves to the homeless populace in a
restaurant setting with food donated from generous donors like Trader
Joe's. As a local volunteer there, I have scooped food onto plates,
served the plates, and refilled water jugs. While I do not interact
with the homeless as much as I do at the Winter Distribution, I still
find rewards in seeing people leave looking happy to have a nice warm
meal, especially after a long day out in the cold.
The last volunteer activity I do to serve the homeless population and
low-income communities is Snow cap. Snow cap is a food pantry located
in a big warehouse. With other National Honors Society (NHS) members,
I refill and organize shelves. I really do not connect with people
that go through, but it is still important since Snowcap is actually
right in my neighborhood. In a way, I am directly giving back to the
community that has helped me become who I am: self-aware of the sort
of places I live in, compassionate, and willing to learn more.
With all of these events, I have been able to give back to nearby
communities that are very often overlooked and learn more about the
needs of the different minorities that will always be present, no
matter where I go. Even though the relief I give may only be
temporary, at least I can help someone stand up on their own two feet
for a bit and give them some hope of getting out of the situation
they are in right now. As far as personal goals go, they have not
really been changed as a result of the volunteer events. If anything,
my efforts have supported the main reason as to why I want to become
a forensic scientist: to directly help someone in need of help.