Name: Ahmed Gamal Abdalla Zied
From: Giza, Not Applicable or Not Listed
Grade: 12
School: STEM High school for boys - 6th of October city
Votes: 0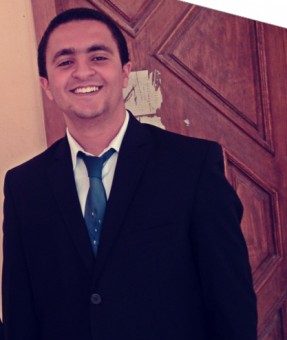 "As you live thousand or two, you must be taken to grave one day". For
me, these words were like a new start. My father died when I was
eleven and my life has Turned 180 degrees in a matter of months. I
moved to a new house and new school and my mother had to start
working. My father was my life and losing him was about to destroy
me. I spent a year full of obstacles and problems. I didn't like
the new school and didn't want to study, spending my day alone
without talking to anyone. This year past and I started thinking
about what am I going to do. How the track of my life will be? What I
was sure of was that life doesn't stop. People go but life
continues and I am the only one who will make
me who I am.
Putting this concept in my mind, I began to plan for my future. At this time,
my dream was joining STEM High school. STEM school is a model
developed by the U.S. Agency for International Development (USAID)
and administrated by the Egyptian Ministry of Education. After grade
9, students are removed from the Thanawya Amma System (traditional
system in Egypt) to have a new type of education. This new
educational system depends on applying and learning modern sciences
and enhancing the practical work experience instead of traditional
learning ways. The admission criteria are getting 98% or higher in
grade 9 and passing an IQ test and an interview. After spending two
years of studying and preparation, I was ready for this step.

Ranked top among students in my governorate in grade 9 with total grade
99.7%, I have applied and I became a STEM student. Joining this
school is one of the meaningful academic achievements in my life and
was the first after the dilemma I had faced. It didn't end here; I
finished my first and second school year total grade A+ and total GPA
of 4.0. I came to believe that dreams should not stay dreams and
hardworking is the key for turning it into real. The hard times I had
during my life and till now made me strong and taught me not to give
up under any conditions.
Sometimes, I may feel pessimistic but I overcome it and continue working for the
future. In my opinion, this is one of the things that makes me unique
and guides me to success. Considering Sir Magdi Yacoub, the famous
surgeon, as my source of inspiration in my academic life, I always
dream of being like him. Grown up in Egypt at a time of weak
education, he became one of the most successful professional
cardio-thoracic surgeons around the world. He returned to his country
to help his people and try to benefit them from what he has
approached in his career. My study at the US is the first step in my
journey and I am doing my best to have a good start.