Name: Tracy Elizabeth Martinez
From: Ranger , Texas
Grade: College Sophomore
School: Ranger College
Votes: 0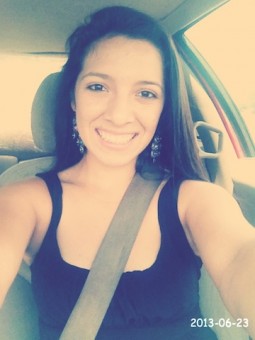 To whom much is given, much is expected. Being raised by two people who have worked from the bottom of the totem pole to get to where they are now has made my life ultimately better. My parents have raised my sister and I to be thankful for everything we have and to keep working harder to earn the next best thing in life, My parents have instilled in us that helping the community is very important, being raised that way has made me always hope for the next big thing. One of the goals that I have had for a long time is to apply and successfully get accepted to Texas State University. Having had nineteen years of struggles, learning experiences, heartbreaks, and life lessons I have acquired some amazing goals that I will work to complete. Many things benefit not only you but the people surrounding you by being able to help the community.
If I received the amazing opportunity to attend Texas State this fall. I would research and volunteer at some near by nursing house. I love being about to help people and make a difference in peoples lives. That's something my parents have always shown me, I will work to complete my bachelor's degree in Social Work, where I will specialize in helping children with special disabilities. Doing this will complete one of the many academic goals that I have, to help a young innocent child better his or hers lives will be very fulfilling. After receiving my bachelor's degree and getting work experience in a great environmental I plan on going back to college for my master's degree in Social Work. When I obtain a master's degree I will finally be experienced and knowledgeable enough to fully be able to teach these children with special disabilities. Then volunteer in the afternoons at some daycares helping the special needs kids.
I also have many personal goals for my life outside of academics I aspire to become successful enough in life to have my own family and show my own children the love and care that my parents have shown me. Give my parents the best retirement possible and take care of them through everything because they have shown that love to me for twenty plus years now. My goals and dreams are huge but I believe my current and future academic and my volunteering with the organization I'm in will help me achieve all of my life goals.
In school I am very studious, my study habits have improved due to the fact that attended Junior College and had a lot of one on one time with counselors to improve my study habits. When I am assigned homework directly after that class I head to the library and finish the homework, I meet with tutors. That's why I intent to do all this specific actions, because I do believe its extremely important to give back to the community in anyway. I always intent to get whatever I started finish.