Name: Gemma Rubi
From: La Jolla, CA
Grade: 12th grade
School: The Preuss School UCSD
Votes: 0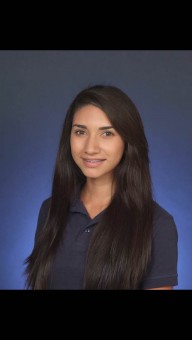 I have learned to support my community, especially the children growing
up in it. I have been volunteering at the Jackie Robinson YMCA for
two years. I began volunteering at the YMCA to help younger children
seek a passion to play a sport like I have with lacrosse.
I began volunteering in the sports department as a co-coach for the
pre-kindergarten to kindergarten soccer team. Once the head coach had
gotten too busy to attend the practices, he allowed me to take the
position of coach. Becoming the children's coach has made me proud
because of the kids' and my perseverance and responsibility.
During the two years that I have been volunteering at the YMCA I have
coached pre-kindergarteners, kindergarteners, first graders, second
graders, and middle schoolers. There was a particular experience that
I had with one of the first graders that has impacted my life and my
education goals. I coached Omar, a first grader, during the spring
season of 2015. However, he would always miss practices. His father
would always let me know about the reasons behind it. Omar was an
only child with two divorced parents and their custody issues became
issues on the field. He would not show up to practice and it would
reflect on the games. I would stay an extra hour when he would arrive
to practice late and set up different drills for him to shoot and
also act as the goalie in the net. The extra hours Omar put into
practice truly showed how passionate he became for the sport. At the
end of the season, Omar's father asked me to write a letter to the
court explaining Omar's practice and game schedule. Writing the
letter to the court allowed Omar to spend more seasons on the field
at the YMCA. I am glad to have helped Omar spend more time on the
field in order to practice and become a better player.

The contribution I have made to my community has shaped who I am today
and what I want to do and learn in my future. Working with kids of
different ages and grade levels at the Jackie Robinson YMCA has
inspired me to major in child development. And the experience I had
with Omar's family sparked an interest in social work. I have found
my passion for interacting with children by helping them and
encouraging them to find a passion of their own. I am proud of my
contribution to the Jackie Robinson YMCA because that facility truly
defines how collaborative, supportive, and united my community is and
I am grateful to have become part of it.