Name: Julie Magaly Trujillo
From: Santa Cruz, California
Grade: Sophomore
School: University of California, Santa Cruz
Votes: 0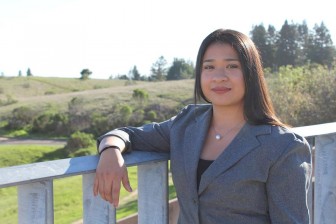 It's not Volunteering. It's a lifestyle.

One of the values I live by is to never "half"
do anything or do it because it will look good in a resume.
Everything I have accomplished and achieved has been with one-hundred
percent commitment. Since high school I have been involved in my
community. I volunteered at a place called the Alexandria House. A
safe place for women and their children who suffered from domestic
violence. I volunteered at the Alexandria house for 3 years and got
the chance to intern there as well. I became part of the family and
community through my work with the children. Now that I am in college
I am part of Hermanos Unidos de UC Santa Cruz, who is believed to
retain, empower and educate ourselves in often unwelcoming space here
at UCSC. Through our pillars of academic excellence, community
service, social networking with an emphasis in education, I have had
the chance to give back to the new community I am now part of.
Through Hermanos Unidos I have done things like helping high school
student stay in school, advising and letting them know that they can
do it too. This is something I am passionate about because many of
the students we have encounter are first generation low-income
students who are dealing with the process by themselves due to the
lack of knowledge from their parents. Just two years ago, I was in
the same situation. I had to go through the college application
process by myself, and now that I have gained knowledge I am more
than willing to help others. I plan to continued my involvement here
in Santa Cruz.
I am currently in the process of volunteering for
an organization off campus called Barrios Unidos that has various
programs to help retain and empower young Latinos. I will be
committing myself in helping kids stay in school and thrive for a
higher education. My community is important to me and that is enough
to want to help them achieve great things. I am grateful for the
opportunities that I have been given and I want younger generations
to have even greater opportunities. Many times students need to see
that someone who looks like them made it to college and that it is
possible, so it is another reason for me to volunteer and let them
know that they don't have to go through it alone. Serving my
community has not and will not be a problem. One of the greatest
struggle as a volunteer has been managing my time. Being a full time
student has been difficult because there is so much that I would like
to do but there is little time, so I have had to choose sports over
volunteering and I have chosen to spent my time volunteering. The
time I have spent volunteering have been worthy because watching the
students return home motivated to keep doing well or start doing well
gives me the satisfaction that I have changed their views of what is
possible.