Name: Kenneth Koster
From: Chicage, IL
Grade: Senior (12)
School: De La Salle Institute (Committed to) Lincoln College
Votes: 0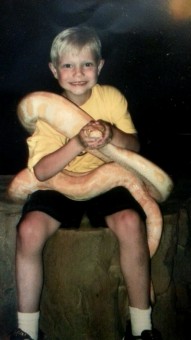 My life would not be the same if I did not volunteer. I like
volunteering, I do it every chance I get. I always remember my roots,
my old grammar school, Our Lady of the Snows, receives my help for
about 20 hours a school year. Whenever I have an off day and OLS does
not I go over and help. I tutor, clean, organize, anything they need
me to do I can do it. I love the kids at that school, they are a
blast to be around, always energetic and full of life. I love being
around them. I also help out at Feed my Starving Children, which
packs food for different countries, each time I went I had a
different country to make food for. We basically pack a ramen noodle
package, except dry. It is actually pretty tasty. I spent about 20
hours at that facility in the past 2 years. I love seeing videos on
their website of the kids in 3rd
world countries receiving the food with big smiles on their face, it
brings a tear to my eye. Another thing that I like to do is play
volleyball, and at my high school, De La Salle Institute, I help
freshmen boys and girls learn how to play volleyball, teach them the
basics. I don't consider any of these things that I do
extraordinary. I believe this is what every person on the planet
should do. I am an advocate for clean drinking water, any chance I
get I help people in need, it is just who I am. I do not think what I
am doing is special, I believe this is how we should act, if every
person just gave a day to help others in need, our world would look a
whole lot better than what it is now.