Name: Isabel Lewis
From: Neosho, Missouri
Grade: IsabelJewelClick@hotmail.com
School: IsabelJewelClick@hotmail.com
Votes: 124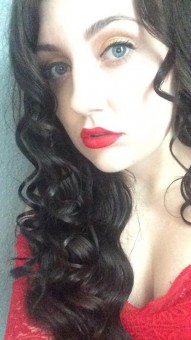 I love to volunteer and help others that are in need. I have always
found joy in giving back. It's a kind of joy that doesn't have
the ability to be created until you're giving to someone that can
only pay you back with gratitude. I found this passion from a very
young age because I was growing up in Austin Texas and the homeless
population was so large. Every corner of the street and by pass on a
high way there was a person with a sign saying "Hungry, will eat
tacos". It just made me very aware at a very young age how many
people are devastated by poverty. I would always give them the spare
change that I had, as much as a six year old did have. I would
consciously think to box up my leftovers and ask the waitress for a
fresh drink so that I could take it to an individual that really
needed it.
Later, whenever I turned ten I asked for something at my birthday party that
no one expected. I sent out my party invitations along with a list of
basic donation supplies the local homeless shelter needed. Instead of
receiving a lump sum of meaningless gifts, people brought tooth
brushes, sleeping bags and even backpacks for donation at the
homeless shelter. That was one of the most rewarding feelings that
I've ever felt whenever I took the donations to the local shelter.
Knowing that those items that people take for granted everyday would
make someone's day made me so grateful and humble.

I
have continued to carry this passion throughout my adulthood. I
volunteer at St. Peter's Outreach House, a local soup kitchen,
quite frequently. Feeding these people nourishes and feeds my soul. I
make a point to never judge any of these individuals because hard
times don't pick and choose favorites. If I have the ability to
help then I will most definitely help these people that are
struggling because it could just as likely be me in another bad life time.
I think America is about striving for a better community and
world which can only be obtained by uplifting and supporting one
another. Looking towards the future is about seeing the entire
embodiment of the future which is our entire nation. This is why
volunteerism is so important. We are helping our own and in the same
realm we are helping ourselves because we are all one in this
community of life.
The change that I seek to instill in the world is acceptance and love. I
am an extremely compassionate, understanding and open individual. I
pride myself on being so accepting of others. I believe that if no
one is being harmed in the process of another person's way of
living then they should be free to live as they please. Isn't that
what the American dream really is? The freedom to be yourself and
create your own future. America has always been the land of
opportunity. Opportunity to succeed no matter your ethnicity,
religion or financial standings. I am accepting and extremely
encouraging of others beliefs. I really do believe that it would be
an incredibly stale world if people did not have differing beliefs. I
have become such a complex and cultured individual by being open to
other people's views and beliefs. My hope for the world is that we
all strive to be kind, open, supportive, and empathetic of one
another even if we cannot truly relate and that is what volunteerism
embodies completely.
A prospering world is encompassed by so many different aspects. Most
importantly it is created by opportunities, freedom, and being open
to others decisions and beliefs.
-Thank
you so much for your time and consideration.
With
much love and respect,
Isabel
Lewis