Name: Kristen Tovias
From: Harlingen, TX
Grade: college freshman
School: TSTC Harlingen
Votes: 0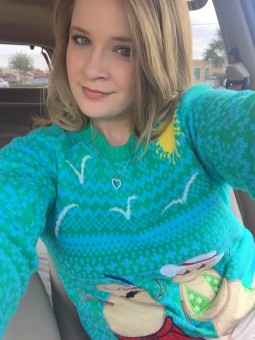 Parent Volunteer
Ever since I became a mom I have developed a strong need to volunteer. I love
being involved with the school system and helping with the function
of the schools and the district that my children are a part of. I
have done everything from making copies, to decorating classroom
doors, to decorating the school stage for Veteran's Day programs,
Christmas programs, kinder graduations and so much more. I fill
goodie bags and make banners for Teacher Appreciation week, attend
and help organize events for Red Ribbon week and answer phone in the
front office when extra help is needed. I basically do anything the
teachers or administrators ask of me. I have learned to do many thing
while volunteering that I would not have if I did not, such as how to
use laminating machines and how to use the newest kinds of copy
machines, and a lot about the educational process as a whole.
If I am not attending class I am volunteering at my children's school. I spend
close to 20 hours a week volunteering. Although, for special events
like Chess Tournaments the hours can add up to at least 30 or 40
hours per week.
My biggest challenge while volunteering has been that there never seems to be
enough parent volunteers. There is always more work that there are
volunteers and something always seems to get left undone. This is
hard because it is usually something that the teacher needs for her
class lesson that next day. The teachers look to us, the parent
volunteers, to cut their afterhours work load because many teachers
spend more hours in the day than they would like, preparing the
materials needed for the weeks' lesson plans. So, I love to be able
to help make the teachers lives a little bit easier but, it is very
hard without enough help. Yes, it is a lot of work but it is
extremely rewarding. The relief on a teachers face after she has
received the help she needed or the look of sheer happiness on a
Principles face when you've helped them with a school event makes
all the long hours and hard work very rewarding.

I have also gained more friends than I can count from my
involvement in the school system. Many of the teachers and
administrators that I help on a daily basis have become some of my
very best friends. But, my favorite part of volunteering has to be
when I get to see my kids while volunteering. Seeing their faces
light up when I walk passed them in the hallway makes my heart melt.
I love getting to be a part of their school and I love that they like
me being there. I think knowing that their mom is there at their
school gives them a since of relief in knowing that I am not too far
away in case they need me. And, that makes all of my time spent
volunteering worth it!