Name: Sydney Joy Sommerville
From: Atlanta, GA
Grade: 12
School: Pace Academy
Votes: 0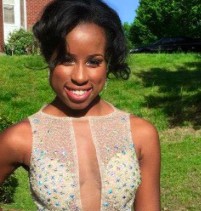 The area I have chosen to volunteer is with underprivileged kids. I chose
this because children are near and dear to my heart. I love kids and
it I hate to see them without basic necessities and to be unhappy
because their families are struggling. I volunteer at my school, Pace
Academy, as a Service Leader for Emmaus House. There, we teach and
play with underprivileged kids and I do this throughout the school
year every weekend from September-March. As a Service Leader, my job
was to contact the person in charge of Emmaus House and she would
tell us when to come. I also was in charge of getting all of the high
school students at my school to come. Getting everyone to come was my
biggest challenge, we had to fight hard to get people involved in the
project because a lot of people had things to do early on saturday
mornings or they did not want to get up. As a Service Leader, my
biggest satisfaction has been seeing the appreciation on the kid's
faces when we do the smallest things. Our presence brings them the
biggest smiles and it makes me appreciate what I have because they
are satisfied with the smallest things and it bring joy to my heart.
The most important thing I've learned from being a Service Leader
is to appreciate what I have and savor the family I share my
experiences with because it could be all over in a blink of an eye.
My volunteership is "forward looking" because I am building and teaching the future.
I am creating a pathway for the younger kids to follow because the
children our the future and they must be follow the right steps to
being better citizens, and they do that by volunteering. To me,
"forward looking" means that your work you have done is
benefiting the future is some positive way. Your work has imprinted
on the future and has paved the way for others to do great as well. I
hope to foster in the world awareness because a lot of people think
that underprivileged children are only in third world countries when
in reality it is right under our noses. It is up to the people who
can to do whatever possible to help these families. I do think my
volunteer activities will have made a difference because the kids we
work with who are older want to do the same thing I do after they
grow up because they appreciate what we have done, and want to bring
the same thing to other people. My volunteer activities will make a
difference down the road because other people will want to spread the
same happiness I have.