Name: Jequan Mitchell
From: Guyton, Georgia
Grade: 12th
School: South Effingham
Votes: 0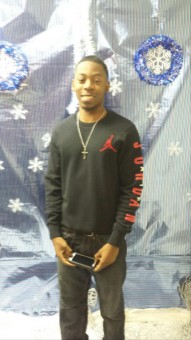 I have chosen to volunteer in
anti-texting, drinking and driving because to many people die every
day over bad decisions. With texting and driving the text could have
waited for the driver to be in a safe place out of danger to reply to
the message received. I volunteer at least 20 hours a week and I was
in charge of informing people about the dangers of unsafe driving.
One of the most challenging things was dealing with the people that
thought an accident couldn't happen to them. Seeing first hand was
the only way for them to realize that it can happen to anybody; and
that'll be the most satisfying thing to me, seeing people realize
the dangers of unsafe driving and changing their approach to driving.

I've learned that an
accident can happen in a second and me pursuing a career in science;
hopefully I can use my knowledge to make cars safer for people. I'm
really looking forward to seeing what I can contribute to the safe
driving industry