Name: Tyler J Vaught
From: Roanoke, Virginia
Grade: tvaught@liberty.edu
School: tvaught@liberty.edu
Votes: 0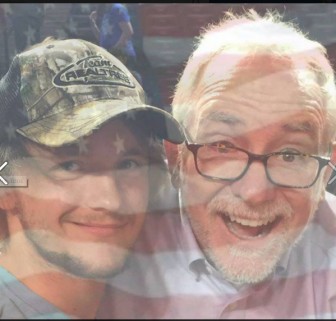 Young people have always been recognized as easily molded into different types of
people based simply on who they associate with. Young people are
constantly surrounded by evil things such as violence, hatred,
racism, sexism etc. The organization I volunteer with aims to tell
them about something better. Actually, we tell them about someone who
is better than all those things. Namely, this man is Jesus Christ. I
volunteer with Young Life as a WyldLife leader in Virginia. I chose
this area of volunteering because this organization has had a great
impact on me. I want it to have a similar effect on others. With
Young Life, I am putting in about 15-20 hours depending on the week,
and this summer, I will be living at a camp for a month to volunteer
with Young Life in camping. My responsibilities are meeting the
children who go to my specific school, get to know them, build a
relationship with them, and just love them like Jesus did. After
that, I help to plan, and run what we call "club." This is our
weekly gathering. The biggest challenge we have is that we are not
allowed to just hang out at the school, so meeting more children is
hard. The biggest satisfaction I have received from being with Young
Life is seeing lives change because of the work of Christ that He has
invited me to be a part of. From this position, I have learned
leadership qualities, I have learned how to overcome technical
difficulties, how to build strong friendships with people, how to
speak to people in a professional manner, how to deal with
frustrating people and also how to better manage my time. In the long
run, I hope to work with Young Life in the future as my career.
Volunteering has given me experience in this field, and a greater
appreciation for what they do. The change that I hope to see in the
world is to see more people come to know Jesus. That is the only
goal. The things that I do make a difference on a great scale. I have
zero doubt in my mind that what I am doing is important. People will
have their lives changed, and from that they will go on to be
different, and they will impact other people in the way that they
were impacted. So this is a beneficial thing.