Name: Ger Yang
From: Sacramento, California
Grade: senior in high school
School: Luther Burbank High School
Votes: 0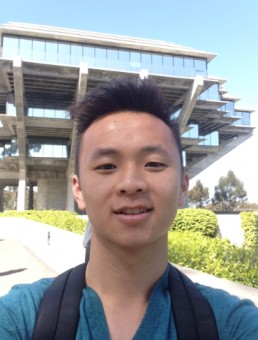 It is my pleasure to give back to the community that has made me who I
am today. Growing up underprivileged, I understand the hardships that
some individuals have to go through. Therefore, I want to give back
to my community that has helped me to appreciate what I have and
learn to give to those who are in needs. Even though I don't have
money to give, since I am still relatively young, I believe that
giving my physical strength or giving a hand to those in needs can
better someone's day. I have volunteered with Key Club over 40
hours last year and over 60 hours this year. Key Club is a community
service program run by high school students. It is a tradition that
we do a service event or fundraise for charity monthly. The core
values of Key Club are leaderships, character building, caring, and
inclusiveness. I have always tried to meet these core values. I serve
as an officer (treasurer) in the club. This year, our club has
donated over $4,000 to charities. Besides my position, I have
volunteered with Key Club's service events as a way to motivate our
members to become more active, to improve our community, and most
importantly, to give back. Over the summer, I was Luther Burbank Key
Club's project leader for the Banana Festival. I had to contact
members and other Key Clubs in our division (Division 7 North) of
thirteen schools to help volunteer at the Banana Festival. I ran
booth in the Banana Festival where Key Club members and I set up an
obstacle course and games for kids. In appreciation of the kids who
played, we gave them soft candies. Although the heat was beating down
on us, we have contributed happiness to not only kids but also
teenagers. Seeing that my effort can put a smile on someone's face
motivates me to continue my service. With the service event that I
have attended, I learn that team work is key. An event like this
would take weeks to prepare but if there are several volunteers then
it would be done in no time. Through my service, I have learned to be
a leader, more sociable, build my characteristics, and care for my
community. I believe that volunteering would help me find out more
about my characteristics. In the future I hope to serve my community
in the health field. I want to obtain a degree in the medical field,
so I can demystify western medicines to my Hmong community, and
others that solely rely on natural remedies. I would like to be an
aid and bridge for minorities and westerners in order to remove the
mistrust and cultural barriers that stand between doctors and
patients. Ten years from now, I would like to volunteer in a third
world country to help those who are in needs and those that are
underserved.