Name: Danielle Bartholomew
From: Manassas, VA
Grade: 11
School: Osbourn Park High School
Votes: 0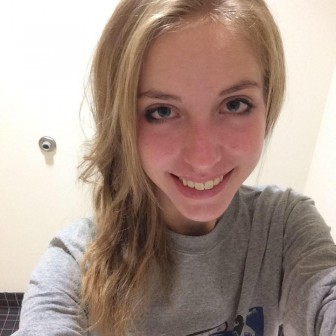 My freshman year of high school was a little crazy. I started out by
joining the cross country team—and being the absolute worst runner.
Since then, I've become so incredibly reliant on running that I
can't imagine my life without it. But I've carried with me since
the winter of that year a costly passenger on my journey, one which
has robbed me of birthdays, camps, experiences, and freedoms. I call
her Ana, but her full name is anorexia nervosa. Needless to
say that my running and my eating disorder have been in constant
conflict since the origin their overlap. Still, I've managed to
become the best runner on my team, and running continues to save me
from the pitfalls of relapse, though I still find myself running in
circles (pun intended) when it comes to my goals.

Still, as I mentioned, I can't imagine my life without running. It
has saved me so many times. So I've devoted myself to expressing to
others the importance of health—true, rounded health—through the
catharsis of running. I volunteer at my old elementary school,
Marshall Elementary, as a member coach of their Marshall Milers Club.
Each week after school lets out, we meet for an hour and play running
games, do laps around the school, learn about stretching, and talk
about proper nutrition. The irony of it is that my experience with my
eating disorder has made me fiercely knowledgeable about nutrition
for running, as well as acutely aware of the arising symptoms of
eating disorders. Apart from my time coaching, I spend a lot of time
teaching kids how to deal with the stresses of life without falling
into dangerous patterns. At a young age, it doesn't seem like it
will ever happen to you—but I can trace the earliest showings of my
eating disorder to discussions and behaviors learned in elementary
school and earlier. Though it's rabid evolution didn't occur
until I began running competitively in high school, I only have the
luxury of imagining what would happen if someone had stomped on the
seeds where they had been planted. My goal in coaching goes above and
beyond sharing my love for lifelong health and fitness, and the
renewing and cleansing ability of running. It reaches into a personal
devotion to the prevention of that very plague which has drawn me
into some of the most troubling moments of my life.
My experience in leading these children has given me courage to
pursue a movement in my high school. I am coordinating with my cross
country coach to give a speech next year and host a fundraiser for
the prevention and treatment of eating disorders. I hope to foster a
healthier view of people for themselves within my community, and to
give rise to a group knowledgeable in early intervention, a key to
treating eating disorders. But truly, it comes down to this—running
has saved my life. Maybe it can save someone else's, too.