Name: Rachael Devine
From: Elma, New York
Grade: 12th
School: Iroquois Central High School
Votes: 25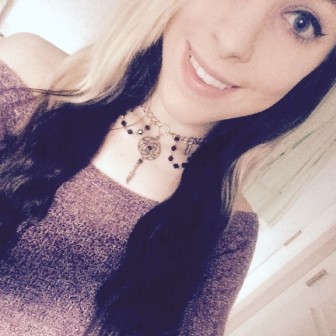 Becoming a volunteer is a crucial way to give back to your community. The path
I have chosen to follow is becoming a Volunteer Firefighter. It has
always been a passion of mine to help people in any way possible.
That's when becoming a volunteer firefighter came into my head. I
always want to be there for people, especially when they're in
desperate need and have nowhere to turn. I want to be that person
that helps another when they need emergency assistance. So on January
14, 2016, I became a member of Elma Volunteer Fire Company.
The time I spend volunteering changes depending on how many EMS
(Emergency Medical Service) or fire calls I get. Some weeks I'll
get twelve calls, some weeks I'll get none. My hours are based on
when I'm needed. Whenever I get a call, my first responsibility is
to respond to my fire hall as quickly as possible while obeying all
traffic laws. I get onto the ambulance or fire truck upon arrival at
the firehall. Once there's a crew for the ambulance/fire truck we
head to the location of the call. Upon arrival, we go to the scene
and assess what's needed to be done.
However, it's not always that simple. This is where being a volunteer
firefighter is no easy task. I've seen people in their most
vulnerable state. I've been face to face with accident victims and
those who have overdosed. I've been there when someone's fallen
and unable to get up. That is not even hardest part. To me, the
hardest part is when the family surrounds me, crying and panicking.
As they're watching me lift a family member off of the floor, make
their wife who had just overdosed breathe again, rush their family
member into the ambulance, shut the doors and leave in a hurry to get
to the hospital. Watching the family watch me is no easy task.
There's almost always a happy ending to every call. My satisfaction comes
from getting a letter about a week later saying that the person I
rushed to the hospital has made a full recovery. That is what makes
everything I do worth it. One major thing I have learned from doing
this is that you can quickly go from being nobody, to a somebody to
one's family very quick. People become very appreciative of what I've
chosen to do, and all I can say is that I wouldn't trade doing this
for the world.
To me, looking forward means to act now to set up the future as best as
one can. I hope to open the eyes of others to see that one act of
kindness to another when someone's in a time of need, can lead to a
greater effect. When I come back and look at what has changed years
down the road, I hope to see family members of those that I've
helped in the past helping others, just like how I've helped them.