Name: Kaitlin Briggs
From: Sand Springs, OK
Grade: 12
School: Charles Page High School
Votes: 0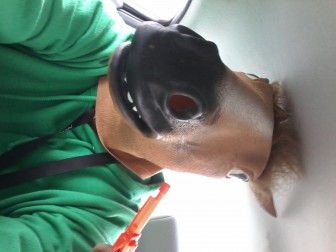 The meaning of service to me is giving back something you don't
necessarily have to give back and expecting nothing in return. There
are so many ways to give back to a community; you could volunteer,
pick up trash around the town, or even just helping a neighbor with
something.
My favorite way to serve the community is by volunteering. When you volunteer, you help
not only yourself, you help everyone else too. You can volunteer at
almost anywhere; everyone could always use a little help. There are
so many rude, nasty, ungrateful people in this world that could care
less about anything unless it benefits them. Those people are the
ones that need to do community service because it could teach them a
lesson or two. It is my favorite way to serve the people around me
because of the good enviroment that I make around me.
I have ran into many service-filled opportunities in my high school times.
Some of them have included working in the community in many different
ways with a church or school group. I first started volunteering in
2013 when I joined my first club at school. I got involved with a
group called Serteens. With them, I probably volunteered 50 hours the
whole school year. Then a few years after that, I decided to get
involved with my church. I then started to learn what being selfless
actually meant, It's living to help and serve the world God created
for us, and for me to be able to fulfil that, I spent about 130 hours
helping those in need. My responsibilities while doing these tasks
were basically if you volunteered, you better pour your heart into
helping out. So they were to help as much as I could while we were
out doing service. Nobody was really limited to what they could do. I
think the thing that has given me the most satisfaction is seeing
everyone that I have helped reactions to the progress and outcome of
it. I love seeing people light up. I have learned that the world does
not just revolve around me and if you get out and do things for
others, you will live a better life.