Name: Alexis Nguyen
From: Houston, TX
Grade: 12
School: Cypress Ridge High School
Votes: 0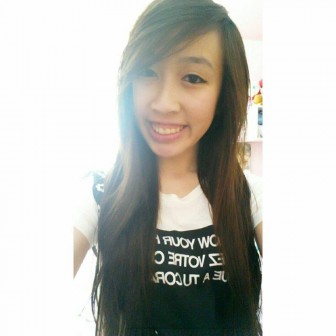 Alexis
Nguyen
Youth
Forward Scholarship

My name is Alexis Nguyen, the volunteer work that I have been involved
in includes a broad spectrum, but primarily focuses on community
service. When I was in middle-school I joined our Rotary Club and
became an officer. Our intentions are to give back to the community
and to inspire others to also lend a hand, to make our community a
better place. I chose this particular volunteer opportunity for a
couple reasons, one of my best friends was the current president and
I was inspired to join given the wide spectrum of opportunities we'd
be able to indulge in. During the week our group scouts out locations
and contacts local nursing homes, festivals and other organizations
to for volunteer opportunities. Saturdays are our days of action, and
fortunately for us, we've been able to stay busy. We're usually
awake very early Saturday mornings to mobilize to our location and
meet with our contact, our work days are usually 5-6 hours, but have
exceeded such based on what's needed of us. As a volunteer in
Rotary Club, our spectrum of work and responsibilities changes. For
example, when we volunteered at our local assisted living facility,
we provided entertainment through the means of games, reading and
watching films. At our local food bank my responsibility was
initially to collect food during a drive and then sort it out.
Afterwards, we'd take the collected food and distribute it to
people who were in need of food during Thanksgiving. One of the
biggest challenges of being a volunteer is time constraint. Because
all of us are juggling school as well as trying to provide the best
service we can, we simply cannot cover as much ground as we'd wish.
There's people all over the community who are in the need of help,
food, interaction and entertainment. Our local beaches could always
use an extra hand in being cleaned, there's always a marathon to be
run for local charities. As a club, we try and stay positive. There
is only a limited number of us and we can only do so much, but it's
infinitely better than not doing anything at all. I've personally
found so much satisfaction in helping others. Just to see how
ecstatic a family is when they're able to pick up food for the
holiday, or to see people enjoying the beaches we've cleaned. It's
a wonderful experience to sit back and watch the fruits of your
efforts. There's no other experience like it. From spending time in
the assisted learning facility, I've received endless amounts of
advice, enjoyed laughs and films. I've loved my time in Rotary
Club. I've learned that if you have time to spare, there's always
someone who could use a hand. People remember your effort,
reliability and character. There may be somewhere down the road where
I might be in a rut, and a person I have helped might be there to
lend me a hand.