Name: Felicitas Fischer
From: Seattle, WA
Grade: 12th
School: Mount Rainier High School
Votes: 0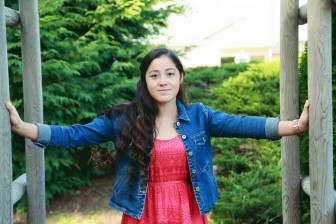 Shine Bright is on my agenda for every Friday afternoon from 1:30 to 3:30
pm. This afterschool program, entirely created and led by my high
school peers and I, serves six elementary schools and roughly 130
young students of various races and backgrounds. The Shine Bright
program aims to motivate and inspire third through fifth grade
students to develop a personal and positive connection with learning
by providing a supportive environment in which students are
encouraged I am the lead volunteer at my former elementary school and
am in charge of coordinating the entire program there. Each week I
give lessons that focus on fundamental and cognitive skills for my
students' academic and personal success. This entails leading
educational activities, team building games, and personal goal
setting times, all to benefit the students and help them thrive in
school.
In my second year of running the Shine Bright program at Marvista
Elementary, I realized my biggest challenge was the limitation of
time. I can only do so much in two hours with my kids; I would really
like to work with them everyday! I find it difficult to offer my
attention, energy, and patience to each kid equally within those two
hours, but their progress reveals otherwise. Week after week, I see
them grow into leaders, hone their reading/writing skills, and
embrace their education even more. Their growth is why I chose to
volunteer in this program. It not only gives them confidence in their
futures, but it changes their attitudes about learning and school. I
think this is very powerful, especially at an age where students
start to develop habits that will either support their success or
sever their success.
I don't view my time at Shine Bright as volunteering hours.
Instead, it is my opportunity to facilitate the love for learning
that I wish to see in more students. Though I wish I could do more
with my students, I learned that even the smallest effort to help
someone is worth it. More so, if you have the opportunity to do so,
you should. So, I came to realize that I have a strong incentive to
help others, and it is more than just a weekly thing; I want to live
a lifestyle centered around volunteering. I look forward to
furthering my education, and specifically, studying other ways to
explore volunteering and community service on the international
level. I also look forward to seeing what my students achieve in
their academic careers. They are the future generation of scholars
who will become the neurobiologists, the authors, the CEOs. They will
be leading the next generation of students as well as contributing to
the current world in their own ways. I believe, they will be leading
the world forward. As for now, I really look forward to 1:30 pm this
Friday.