Name: Justice Romeo Vigil
From: Denver, Colorado
Grade: vigil.justice@arrupemail.org
School: vigil.justice@arrupemail.org
Votes: 0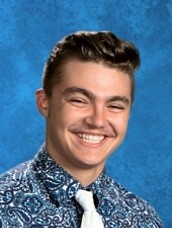 Since the 5th grade I have been partaking in volunteering
opportunities around my local school and community. I have done
everything from picking trash in the city parks to taking food to
local residence who struggle to make meals at home. Once a month I
would attend a program that would take kids out and visit senior
citizens, volunteer with children at day cares, and help collect the
trash around heavily tarnished parks in the city. Only until I was in
high school, volunteering my time at the soup kitchens, food bank
and, senior resident's houses did I begin to uncover the real
impact that volunteering has. Just by being a helping hand for a
person in need will make their day so much better that it is a
remarkable emotion to feel that people can still express such
compassion for one another.
Being a person growing in up in poverty myself, I have always felt a personal
connection to those less fortunate. I loved being able to see the
other side of receiving assistance and being able to give mines out.
The difference that volunteering creates for people is so substantial
that it could literally be the only meal that person receives or it
could be the only human interaction that that person has had in a
week.
The most challenging thing to realize as a volunteer is that the help
you give to others might not be enough for them to actually make it
through the day. Apart from giving the 2 to 3 hours out of your day
to help someone, there is a whole other life for people who are less
fortunate. A volunteer doesn't see all of the daily struggles of a
person in need that they are helping so it is hard to know if their
contribution truly makes a significant difference. It is satisfying
to see when your help makes a difference for a person because then
you know that the time you spent was worthwhile. Either for the long
term or short it is important to know where your services are going
and for whom they are providing care to.
Forward thinking is the ability to comprehend that what we do today
will affect the world tomorrow. Keeping this in mind it is easy to
choose the right path to help the future toward a common goal. I
want to be able to help as many people in my life as possible and I
hope to impact others with my presence. Since I am going to college
to study business I would like to be able to employ and contribute to
helping the homeless population by creating affordable housing and
jobs for people who cannot find work. I would like to be able to
provide hospitality training to people in order to have work
experience in an area that is thriving in my city. I would hope that
my volunteerism has a lasting ripple effect on the generations to
come.