Name: Maryam Altaf
From: Winchester, Massachusetts
Grade: maaltaf24@gmail.com
School: maaltaf24@gmail.com
Votes: 0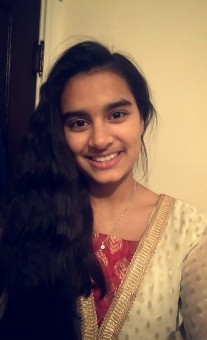 It all started with Hatred
I sat homeroom back in seventh grade, looking down at a sheet that said
"community service." My mind triggered a sense of boredom, I
thought that community service was a waste of time. Thus I told
myself that volunteering was something that I would never do.
In 2012, I moved to Winchester, MA and am currently a junior in
Winchester High School. One of my friends dragged me to a
volunteering event back in freshman year which I was dreading to go
to. However, it turned out to be the most rewarding experiences. I
made a lot of new friends, while helping others out. I have been
apart Interact Club, which is known for their international and local
projects on making the world a better place. I enjoy working within
my community, since I was not that involved.
In Interact Club, I volunteered at a senior citizen center and recently,
I am volunteering at more community events such as our annual
Chilifest and the Winchester Community Music School's Music Maynia.
I would say every year I volunteer for, at least, 100-200 hours.
As a high school volunteer, in many events I would be put in charge of
kid's activities or sale positions such as selling tickets and
checking people in. My biggest challenge would be entertaining the
kids. I find it very difficult to do since kids lose interest in
things very quickly, however once the kids are enjoying whatever
activity they are at, it is satisfying to watch them being so
interested and trying to get to know me or the other volunteers as
well as getting along with each other.
I am a very impatient person and many time that is the reason why I
would volunteer before. However, I like to see myself as a more
patient person now. In a way, volunteering has helped me overcome
some of my bad personality traits.
Also, I am a huge advocate for women's equality, women's education, end
to child marriages etc. I plan on becoming a humanitarian lawyer to
fight the people who are abusing women and children around the world.
I really want to help pave the path towards feminism which is my
outlook on my future; this is my forward looking. I want to go to
different parts of the world and end this inequality. In certain
parts of the world, when a girl is born and the doctor announces it
many families are disappointed. I want to make the world a place
where if a girl is born, there is celebration and happiness not
disappointment.
When anyone is volunteering, we just think that we are just helping them
out and not making a difference. In reality, however, each time we
volunteer we expand our horizon and help the event grow. If someone
volunteers at a local event, they might think that that event is
going only going to be a local event. That event grows to be a state
event and then a national event and soon it reaches an international
level.