Name: Raul M Fierro
From: Edinburg, Texas
Grade: College Sophomore
School: University of Texas Rio Grande Valley
Votes: 6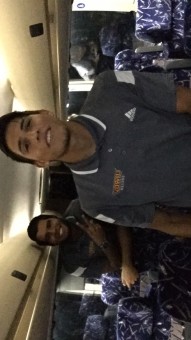 Before immigrating to the U.S. I lived the first 7 years of my life in a
bordering city between Mexico and the U.S. This city became one of
the most dangerous city in North America in 2010, Cd Juarez. Drug
addiction was more common than an education, and it is those who saw
their children and husbands becoming slaves to the world of narcotics
who first gave up in the fight against the drug world. My father
refused to walk out on those who most needed him, and as a doctor he
spent hours and hours going from district to district offering his
medical expertise to drug addicts who lived in packs of 10-20 inside
abandoned homes. He decided to take me with him one day to help him
carry the medicines to treat his most unfortunate patients. I quickly
became amazed on how this people lived, their possessions were no
better than a pair of dirty clothes and a bed full of holes and dark
stains. I began accompanying my father to his 3 jobs, all of them
focused on the care of drug addicts. With my father, I would spend
most of my free time helping in any way possible spending weekends
and entire summers giving out food, medicine, and basic toiletries. I
would help my father with food drives, cleaning, reading to the kids
of drug addicts while they were being treated by my father, and all
the things where I could find myself useful. I spoke to many people,
shared many stories, and had the pleasure of meeting incredible human
beings. Although, many things impacted my life in such powerful ways,
the hardest part of being in this rehab centers was seeing the faces
of hundreds of people, children and adults, full of misery and
hopelessness. However, many of this same people who arrived with
sorrow in their hearts left with hope, hope for change, hope for a
better life free of drugs and this was what gave the best
satisfaction I had ever felt in my young life. Being in this type of
environment and discovering a whole different world taught me
humility, it changed my way of thinking and my way of looking at the
world, and it made me feel so thankful for the life I am fortunate to
have. Even though I do not have the opportunity anymore of helping in
this communities, I hope to someday serve others with the same amount
of care and love. Looking forward into the future means to take my
experiences, good and bad, and learn from them the best way possible
because it is what I learn today that will make a difference in my
future. My goal is not to be powerful nor rich, my goal is to help
others, make an impact in their lives, make an impact in the world
just like this people where an impact to mine. When I come back to my
hometown I know I will see those same kids I once shared stories with
being successful community members who express their love and care
just like my father, the rehab centers, and I did with them.