Name: Sophia Lambrecht
From: Venice, California
Grade: Highschool Senior
School: Palisades Charter HIghSchool
Votes: 0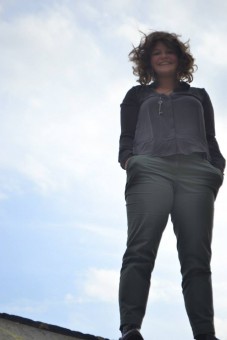 Self Defense is often viewed as a skill of last resort. As a long time disciple of
TaeKwonDo however, I know self-defense to be as fundamental to
character building as it is to protection. Starting when I was 8
years old, I began as a timid individual and after a grueling 9 years
of my life, I had transformed into a confidant dreamer. As an active
Martial Arts member I was offered an assistant teachers position in a
leadership program in which I spent two hours every week with
children 5-10. As one of the most rewarding activities of my life I
not only taught kids how to fight in the event of an emergency, but
more importantly I taught them how to trust themselves. There are
five important cadences every member must learn and memorize:
perseverance, self-control, indomitable spirt, Discipline, and
Integrity. As the basis of all activities martial art kids grow up
through the program believing in themselves and their abilities to be
fundamentally strong people. By instilling such thoughts at a young
age, I became one of the few people privy to influencing kids to
create a future of strength for themselves. Of course, any teacher of
any capacity knows that a teacher learns as much from their learners
as they hope their learners do from them. It is no easy feat to keep
a group of optimistic and energy filled students focused, and so the
abilities gained to incorporate both the interests of my students
with what I was tasked to teach have created a preamble of patience
and leadership. Undoubtedly I gained qualities that have long since
helped me in school, work, and even friendship capacities. While I
can only hope that I helped make an impact on the minds of those
younger than me I can definitely say that I have been lastingly
influenced through my volunteer activities and in the future can take
what I learned and applied it to other capacities. For example I now
work as an art teacher at the local Recreation Center and have used
what I learned in my volunteering to help kids realize the creativity
they possess. In the end I believe I made a difference by helping
people realize at a young age that as long as they believe in
themselves anything is possible. Too often people are their own worst
enemies, and their own prisons. In such a way I suppose this could be
defined as "forward thinking" as I have used my activism to help
the future of others by helping to build their own self-confidence.